It can be lonely in lockdown.  It's a state we're getting used to, but it doesn't get any easier.  I think it's important to communicate through the channels that are still available to us and to cherish every precious word.  My poem 'One Hundred Words' aims to reach out to others through its own voice.
The arts can also be healing at this time.  I love dance, (ballet, in particular), so I have watched some performances online.  Swan Lake never loses its magic and has formed the inspiration for my poem 'White Swan', which is the second poem included in the poetry reading below.  So, relax, have a watch and let me know what you think with a like or comment.  I'm still building my YouTube audience at the moment and could do with every bit of support.
Many thanks to photographer Zoe Harris, for offering me the use of this beautiful new swan picture, taken in Suffolk.  My poem 'Swallow Chicks' recently featured alongside a collection of Zoe's photos, which appeared in the Suffolk 50 – 50 Digital Exhibition.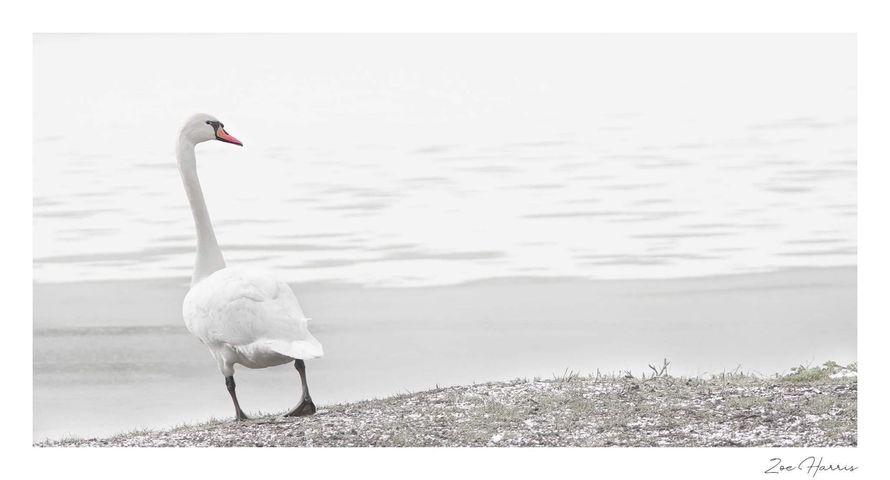 Photo by Zoe Harris