This summer is turning into a bit of a filmfest for me!  There really is nothing to watch on TV, so hubs and I have been settling down in front of a mix of fims, including The Wolverine and Wreck it Ralph.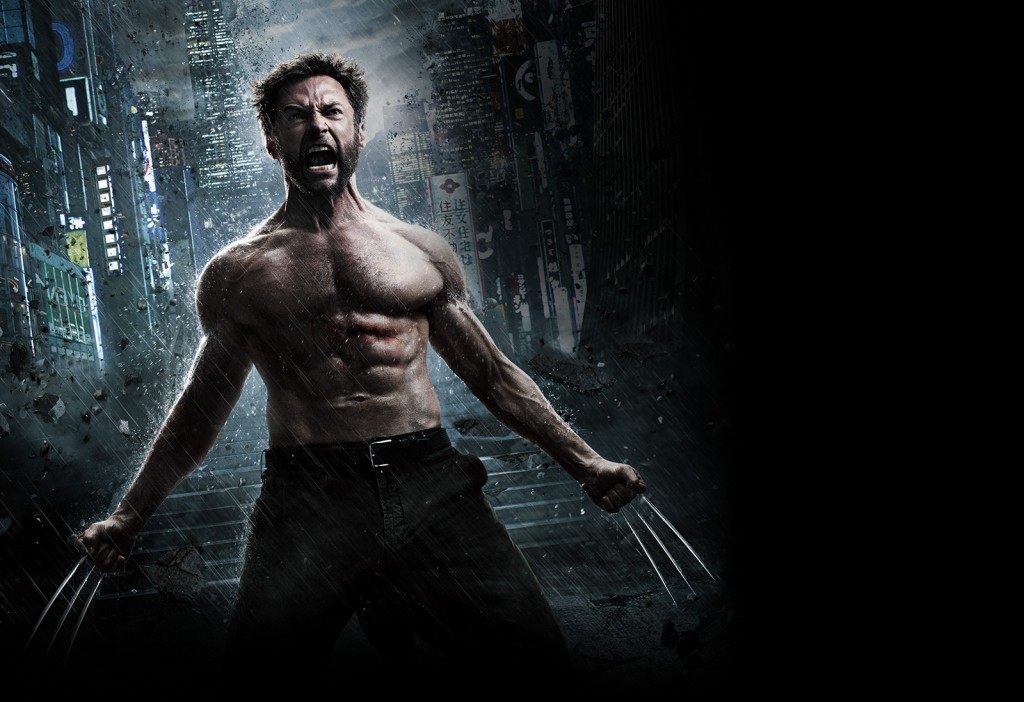 The Wolverine definitely exceeded my expectations.  I think Hugh Jackman is great in any film, but I did worry that this sequel could wander off in terms of story and quality.  But no, in fact, I think I may have enjoyed it even more than X-Men Origins: Wolverine.  The storytelling is strong, with the hero being summoned to Japan and the death bed of an old friend: Yashida, grandfather to Mariko and Yukio.  Yashida asks Wolverine to give up his immortality so that he may live, but his request is met with an emphatic refusal.  However, Yashida's doctor, also known as 'Viper' has other ideas and her intervention leads to Wolverine losing his power to heal.
Yukio proves to be a loyal friend to Wolverine, with a gift for seeing the future and wielding a sword, while Mariko provides a new love interest.  Although she appears vulnerable, she is very serene and secure in herself.  She also acts quickly, finding medical attention for Wolverine when he suffers a gunshot wound.
Wolverine never disappoints as an action hero – he is fearless, even as his ability to heal is taken from him.  The chemistry between Hugh Jackman and Tao Okamoto is good and the male/female friendship he enjoys with Yukio also works well.  The only tiny criticism I have is of Wolverine referring to Mariko as 'princess' on several occasions, but if that's all I could come up with after two hours in the cinema, then I think it's well worth a watch!
I would also recommend Wreck it Ralph.  I love the 80s nostalgia of the arcade characters, the humour is sharp and John C Reilly's genial but destructive Ralph is someone you can't help rooting for.  His attendance at a meeting for bad guys, highlights his predicament.  He's fed up of being the villain and wants to earn a medal, like the hero of his game: Fix it Felix.  Ignoring the advice of his fellow baddies 'to just accept himself', he heads into new video game: Hero's Duty, in a defiant quest for that all important medal.
His journey leads him further, into  the candy coated world of Sugar Rush, where he meets Vanellope Von Schweetz, a glitch, who just wants to race a car and become a real character.  She's going to need Ralph's help to build a car, learn to drive and prove all the bullies wrong.  But can he be that heroic?
One of the minor characters in this story is a cute little orange guy called Q*bert.  I think his game must have been before my time, or maybe my big brother didn't own it.  I remember playing Pacman, Space Invaders and Chucky Egg, to name but a few.  There's a version of Q*bert, available to play for free on yahoo, if you fancy it?  It's one of those simple, colourful games that doesn't require too much effort!
And if you're finding the Summer TV a turn off, why not check out a few films for yourself?  I'd better get back to my writing!
 [subscribe2]