My husband and I don't go out that often, as we live in the countryside.  But we do love live music and had been talking about going to West Cork for a couple of years.  When I saw that the 'Harvest Moon Festival' was taking place in Schull, I thought 'Hey, this is our excuse!'
Of course, it helped that my Twitter-pal: E R Murray, recommended the festival.  She often tweets and blogs about how beautiful life in Schull can be, so I thought it would also be an opportunity to meet up with a fellow writer and nature fan!
Schull is definitely worth a visit.  It is a vibrant, characterful village and the harbour offers cool refreshment to the senses.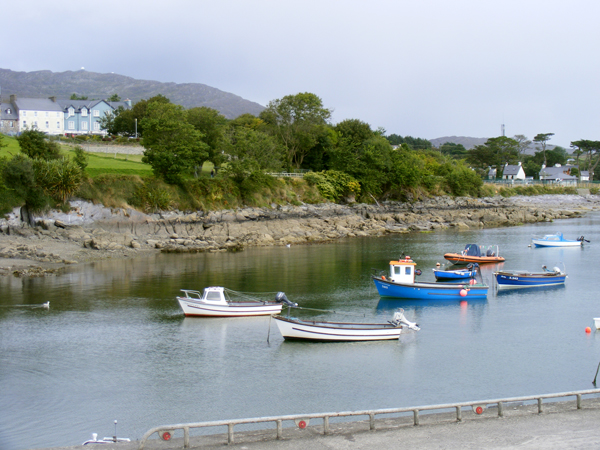 We wandered down, the morning after our 'Harvest Moon' experience, which included meeting Elizabeth and her husband Mick at Spanish Restaurant: Casa Diego.  Dublin based Jazz/ Folk band: Mongoose were playing there and we enjoyed their mellow harmonies and the depth of their sound.
We also talked, a lot.  I don't often get to chat with other writers and it really felt like a babbling release of 'I love the piece you wrote about . . . yeah, I've tried that . . . I write this and I used to do that . . .do you find that too?' There was lots of nodding and smiling and it felt great.  I know, I need to meet with more writers . . .
After a while, the Spanish wine lent a pleasant fuzz to the proceedings.  Elizabeth and Mick departed to attend a friend's barbecue and we decided to order some food.  We weren't starving so we ordered two salads, a Caesar and a Rusa. Don't ask me what a Rusa is, but I ate it and it was delicious!
Next, we embarked on a musical pub crawl that resulted in us rocking the night away, at 'The Corner Bar', where 'Tin Pan Alley' blasted out some classic tunes from across the decades.  Billy Idol's 'Shaking all Over' was a personal favourite.  The band's energy seemed to grow with each number, as did the crowd participation! Even the barman was dancing.
In the morning, having devoured a suitably greasy fry, we took some time to appreciate the view from our B&B – Stanley House.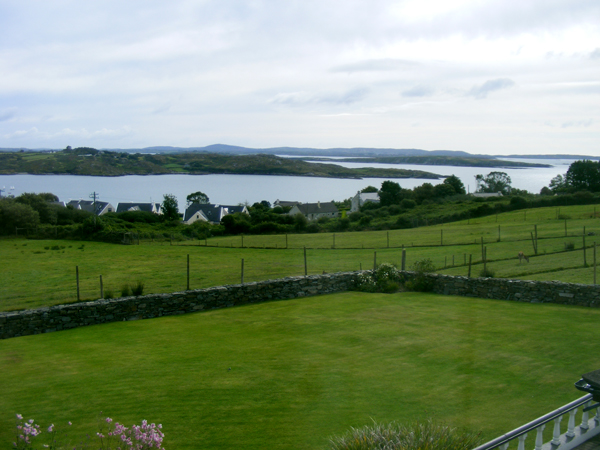 We also hung out with the resident deer and Hubs got this great snapshot of The Stag.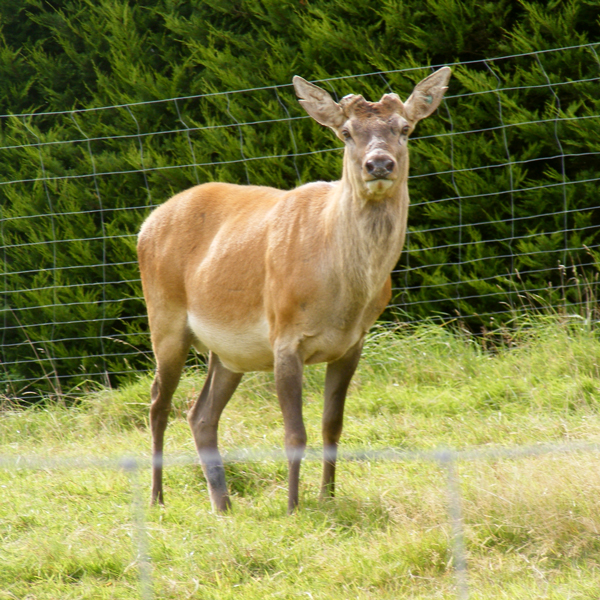 Then, it was time to meet Elizabeth, again.  We headed for the charming Whytes Bookshop, where she works, part time.  We chatted over pots of tea and had a lovely browsing session.  The shop has a very relaxed atmosphere, with chairs to sit on and a brightly fun, children's section.  There are personal recommendations on many of the books, which I always think is a nice touch.  I was reminded of bookshops in Hay-on-Wye.  Hubs and I used to holiday there regularly, when we lived in Wales.  We might get there again before Christmas.  In fact, we will.  I need my fix!
We were sad to say goodbye to our new friend, but hope to meet up very soon.  For those of you who don't know, my husband, George builds 3D Printers at Motomach and has been producing a wide range of prints in different colours over the past few months.  He presented Elizabeth with a green, 3D printed duck, for her to remember us by!  But that wasn't the end of the story . . . We later discovered that the duck had accompanied Elizabeth's husband, Mick, on stage!  Who knows? That little duck could be poised for a tour . . . so watch out wherever you are, as the duck and Irish music go hand in hand . . .
Meanwhile, check back next week for part 2 of my adventures in West Cork, as Hubs and I go to Mizen Head, Barley Cove and Glengariff.