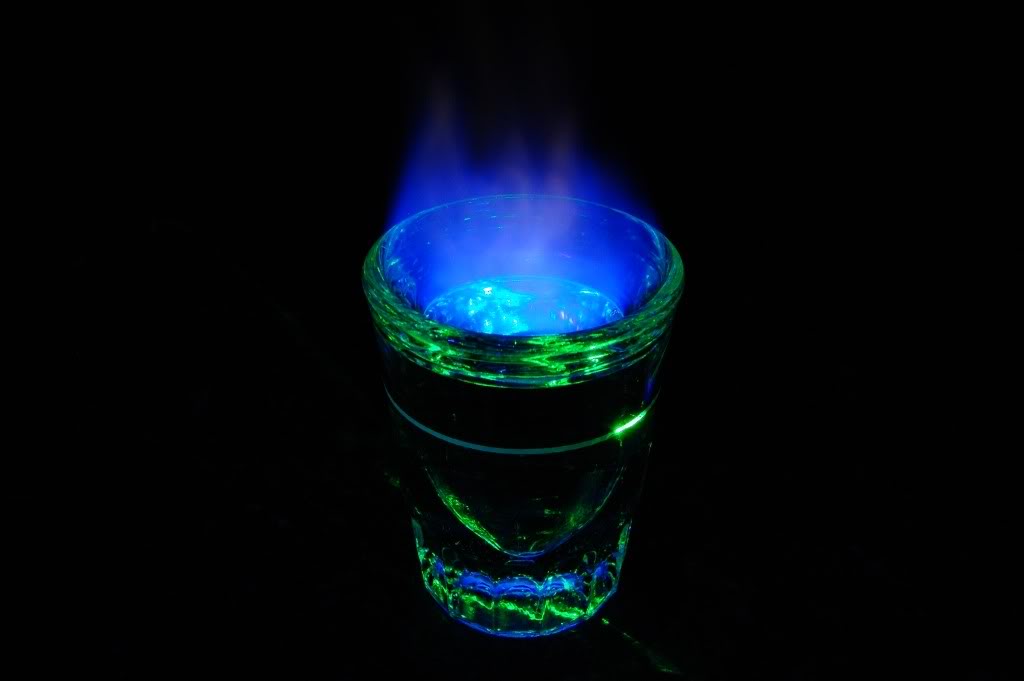 I'm congratulating myself on a birthday well celebrated!  Taking my cue from Usher, who recently announced on the Graham Norton show that he has 'a birthday week', I began my birthday celebrations on Sunday 28th October and ended them on Sunday 4th November!  Now, I'd like to be able to tell you the week was packed full of partying!  In reality, it was filled with chocolate treats, a heartwarming selection of cards and well wishes and a lot of time spent with my lovely husband.  There were two celebratory outings, one to see the much anticipated Skyfall and one to shop and eat curry in Clonmel.
I really enjoyed Skyfall.  I must admit, although I love the spectacle of a Bond movie, I often find my mind drifting but I felt very switched on to the new film, very aware of how everything fitted together.  In case people haven't been to see it yet, I won't reveal too many details, only that the action scenes are explosive and trains feature a lot (this fact would definitely earn my Dad's seal of approval)!  Javier Bardem's villain is very creepy but a little 'hammy'.  His white blonde, eccentrically arranged hair only adding to the deranged quality of his performance.  Bond also delivers a few corny lines reminiscent of the Roger Moore days.  I've always admired Daniel Craig's interpretation of Bond as tough, deep and real so didn't feel these lines were quite in character.  Overall, I was impressed though.  Bond is such a tradition and the thrill and anticipation of a new film never fades.
My second Birthday treat was a trip to Clonmel and I had some serious shopping planned!  However, the day turned out so wet that there was a lot of running around, trying to find cover and dripping miserably on shop floors.  We had to take time out to warm up with some coffee at one stage!  Despite the obstacles, I emerged (a little damp but victorious) with a new pair of black, super skinny jeans and a glamorous blue and black dress.  I seem to be obsessed with blue at the moment.  I know it's the colour of the season and all, but really, I must buy something in a different colour next time.  People will start to think I'm a smurf! 😉
So, tiring of puddles and jostling with fellow soggy shoppers we headed for some Indian cuisine at Clonmel's Indian Ocean.  We had onion bhajees to start and boy did they mean business!  They were huge and not at all like those tiny, burnt looking offerings you get at parties.  For the main course I ordered Chicken Tikka Biryani.  You can't go wrong with a Biryani.  It must be good for you with all those vegetables and the rice comes with it, bargain!  It's also a relatively mild curry, at least I always thought it was!  Emptying the curry onto my rice, I spilt some on my fingers, so had a quick taste.  The sensation was surprisingly spicy, so spicy, I had to drink half a glass of water!  I took it slowly from then on and didn't get burned again!  In fact, the meal was delicious, both Hubs and I loved it.
Earlier on, Hubs had spotted an intriguing looking drink on the menu called a 'Lassi'.  It's the Indian equivalent of a milkshake and is made with Mango.  Emboldened by making it through a starter and main course without incident (well, only a small one) we bravely gave the waiter our order.  Well, I am here to tell you that a Mango Lassi is a divine drinking experience and very settling and melllowing after a large curry.  But the evening's delights did not end there!  Before we knew what was happening a waiter had sidled up and was offering us two free shots of flaming Sabuca!  Maybe they overheard me saying it was my birthday and decided we had to get some good strong alcohol into us!
Hubs declined due to driving duties and I accepted, well I could hardly refuse!  When the shot arrived, it was terrifying, sporting a blue flame and several floating coffee beans. What had I let myself in for?
"What do I do with it?" I whispered urgently.
"Drink it?"
"Yes, but the flame . . ."
"Throw it back, you won't feel it!"
I did feel it, it burned.  Undeterred, I tried again.  The flame was now extinguished and having left the glass stand for a few seconds, the liquid had cooled.  It was gorgeous and totally worth the trial by fire!  I still don't know why the staff felt we deserved the treat but I thank them very much.  I will return for more sizzling challenges, more battles with biryani.
Picture sourced at: http://bit.ly/TvSA2z
Birthday Celebrations, Bond and Biryani.