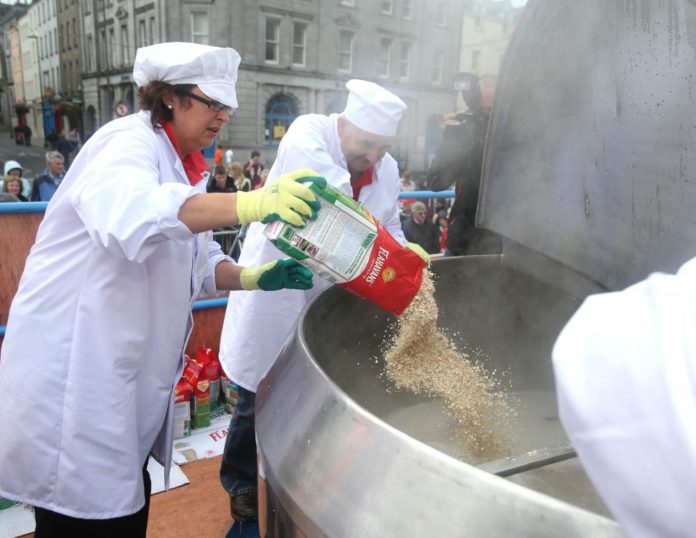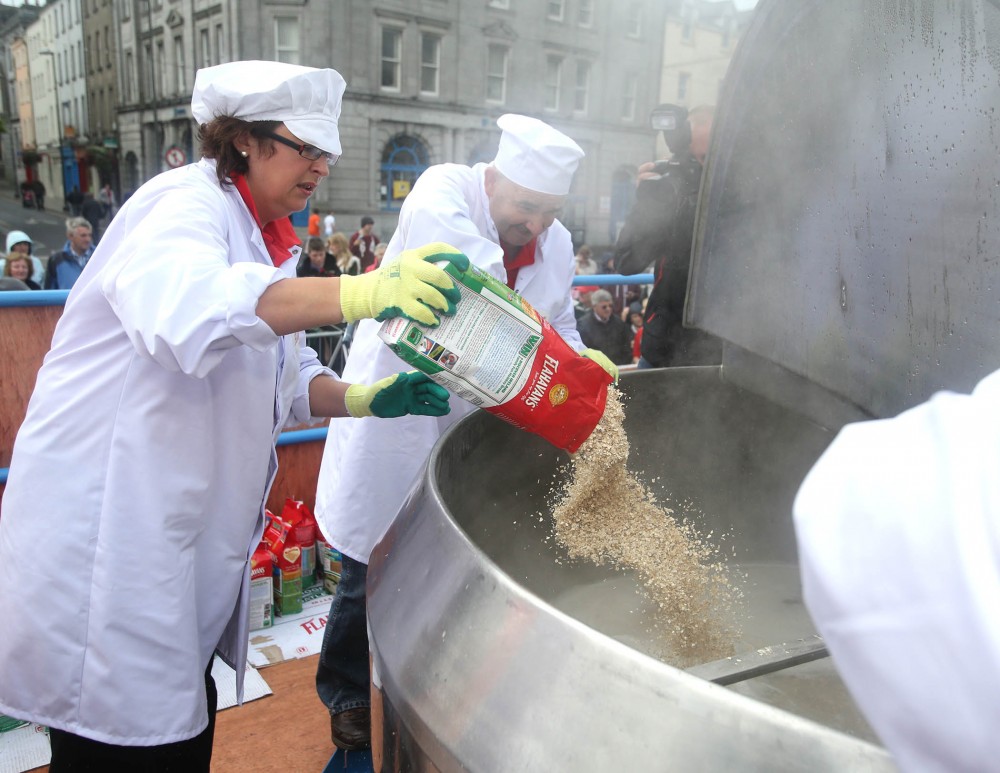 When I was 12 years old a Harvest Festival meant a meagre scraping together of tangerines, potatoes and a tin of beans.  Items would be deposited at the front of the school hall by each bewildered child, wondering why they had to part with their lunch.  Many years later Waterford has shown me exactly what a Harvest Festival should mean. It should inspire community spirit, provide a platform for small businesses, demonstrate a stunning array of savouries and sweet things, and showcase a menagerie of winsome farm animals.
Waterford Harvest Festival had me under its spell from the moment I spied the intriguing white canopies.  I was overcome by rich, foodie aromas and zig-zagged from one stall to the next, just to savour the smells.  When it came to lunch time I dithered between Thai Curry, Japanese Noodles or a traditional sausage in a bun.  I swear, I would have tried the noodles were it not for the threat of chopsticks. Myself and chopsticks do not get along, we have zero chemistry due to my lack of co-ordination and thinly veiled fear of public embarassment. Give me a bit of tomato sauce on my chin any day. 😉
The festival also included a vast selection of craft stalls including 'Fine Art by Orlaith Hamersley.'  I was delighted to purchase some of Orlaith's ingenious gift boxes, decorated with a charming sketch. I also bought one of her popular knitted mice, available in all different colours. Of course I had to have the purple one! I later added to my purchases with a brightly coloured tortoise, complete with bobbing head. He is settling in on my mantelpiece as we speak! The lady I bought him from had also knitted some gorgeous hats.  Many were based on familiar cartoon characters and had been very cleverly crafted.
One of my regrets from the day was not getting a picture of the cutest donkey ever. Our camera is large and unwieldy, frequently provoking arguments about who should carry it. Subsequently, it often gets left behind. But how I wish I had also captured the woolly pigs on film. I never even knew woolly pigs could exist unless you knitted them! You may know that I have a rural dream, where hubs and I are joined at our humble abode by a dog, a donkey, some ducks of the 'Jemima Puddleduck' variety. What do you mean there is no such variety? 😉  Anyway, my dream has now expanded to include some lovely, fuzzy pigs. Why not?
And speaking of imagination I must mention my visit to Tom Duffy's Circus yesterday. The company have certainly turned some big ideas into reality with their new, death defying trapeze act!  Myself, hubs and Mum-in-Law craned our necks to observe this nervy spectacle, gasping, exclaiming and holding our breath as three trapeze artists passed each other in mid air.
Talk about excitement! The feeling is only matched by the news that an article I wrote has been selected for inclusion on Writing.ie. My work will appear in the Writing and Me section and I will be revisiting the sources of my inspiration and revealing my plans for the future. The article goes live tomorrow. Check it out and let me know what you think!
Image sourced at: http://bit.ly/Uf8QEt
Harvest Festival: Crafty Foodie Heaven.