My weekend was pretty different, inspiring me to write about a cluster of experiences.  I have been surprised by the weather, intriguing landscapes, an historic building and a local festival.  The fun began with a picnic overlooking stunning views on the way to Clonmel (see pic).  I must stress this was very much a hill watching expedition with no hill walking involved at all!  The zig-zagging pathway up the hill did catch my attention however, and I walked up it several times in my mind!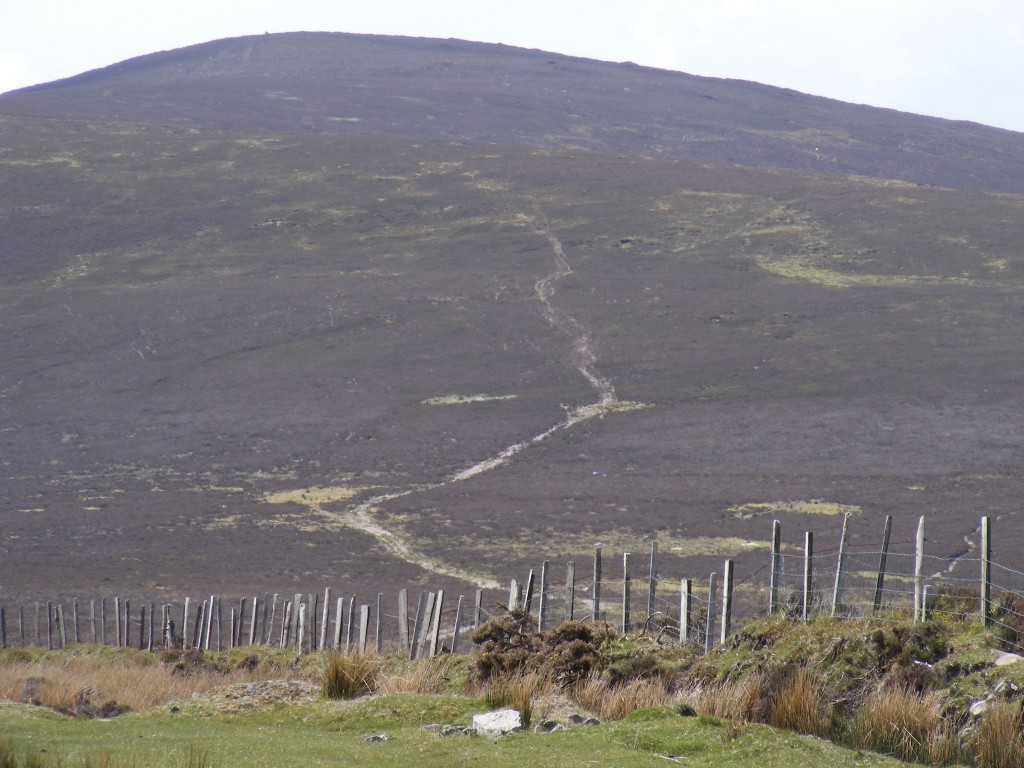 I was working on bank holiday Monday morning, but hubs and I ventured in to Carrick-on-Suir to catch the last of the Clancy Brothers' Festival that afternoon.  We visited Ormond Castle, an Elizabethan Manor House built by the 10th Earl of Ormond in the 1560s.  The house includes two towers and is the only unfortified building in Ireland from this period in history.  The interior includes original plasterwork and timber panels.  Our guide pointed out griffin symbols in the plaster and latin writing.  The long gallery is particularly atmospheric and it's well worth taking the free tour!
As the Clancy Brothers Festival was in full flow, artwork was on display at the castle, including a unique 'Alice in Wonderland' wire sculpture (see pic).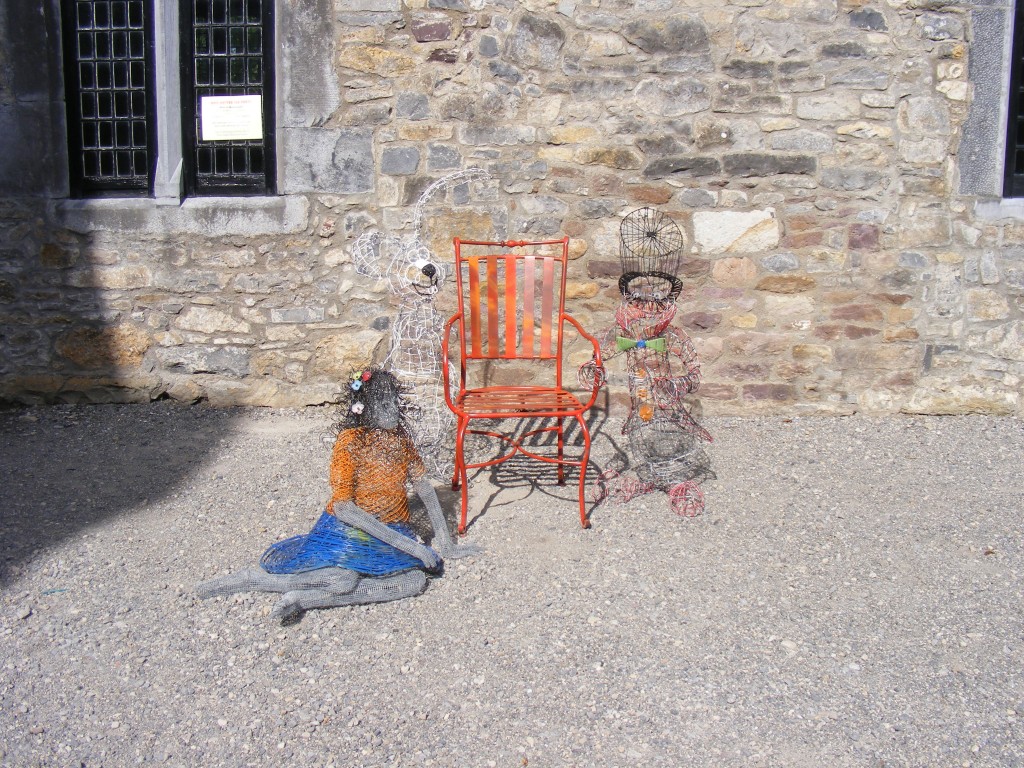 Following the tour, we headed down to the riverside to watch the duck race and listen to some local bands.  There's something about a duck race that takes you right back to childhood.  There's no real competition, it's just a matter of chance, but the sight of the bright yellow brigade is always heart-lifting.  It reminds me of daytrips to Saundersfoot with my Mum and Dad . . . the day always seemed to sparkle back then.
The festival bands did not disappoint us either.  There was a healthy dose of Queen songs and always something to jig along to.  The only problem was that I was wearing black clothing and knee high boots.  Yes, I know it's summer but to be fair to me, it doesn't usually live up to its reputation.
I'm in the process of adjusting my wardrobe to suit these new and unusual conditions and can promise I will be prepared next time.  I now own ballerina pumps and gladiator sandals.  Watch me do battle with the sun!  My new armour was purchased on a daytrip to Cork yesterday.  The trip also included a stop to admire the seaviews at Youghal and the composition of a micropoem, which you can read here.  More on this particular adventure next week!