'The Quiet Man' is one of those films that made a significant impression on me as a child.  I first watched it at my Aunty and Uncle's house, marvelling at the fact that here was John Wayne, in a role that didn't require a cowboy hat or studded boots.  He seemed more vulnerable somehow, still with that dry sense of humour but showing a little more emotion than usual.  As for Maureen O'Hara, she was so beautiful and headstrong.  I loved the combatitive quality of the relationship between the two, played out against green fields and the chatter of local gossip.
Before setting off on our holidays to Lisdoonvarna and Galway, I was unaware that we would be close to a replica of 'The Quiet Man' house.  My husband tracked it down on the map, telling me it existed in a place called Maom Cross in Connemara and I was thrilled.
The scenery on the way there was extraordinary: purple mountains, soft grass, stone walls and gushing water.   We spotted this wild looking hut and stopped to take a snap-shot: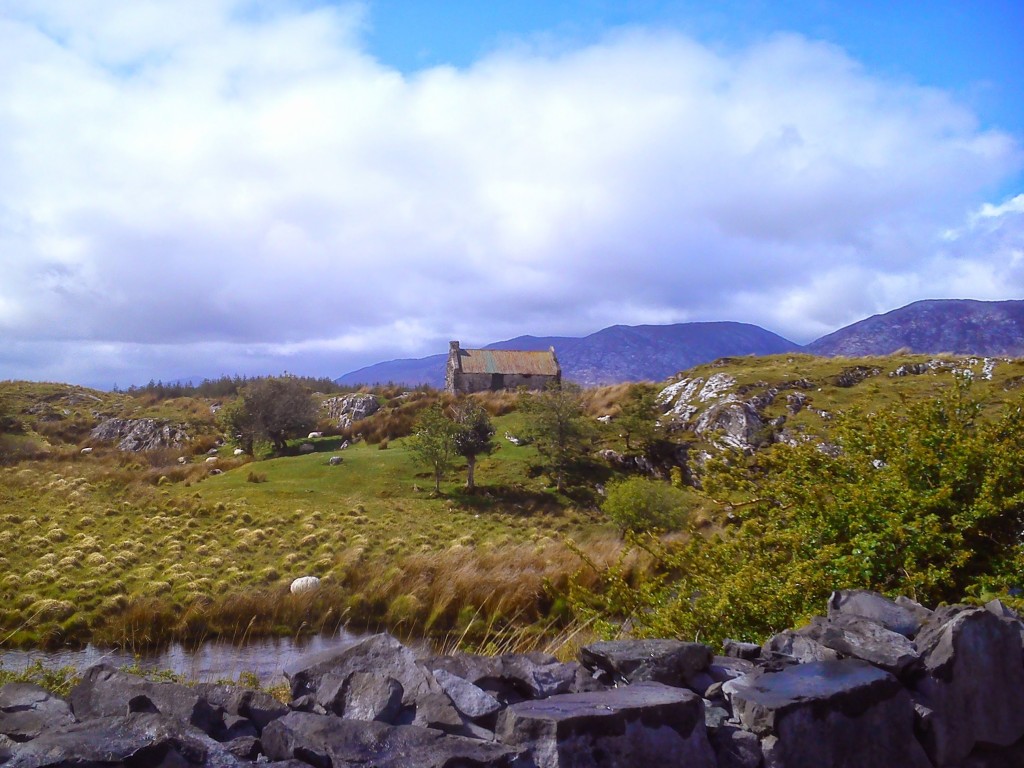 On finally reaching 'The Quiet Man House', it began to rain.  On came the waterproofs, including a cover for my daughter's buggy.  We posed on the threshold, then made a dive for the interior, where we could shelter and gaze at models of all the main characters from 'The Quiet Man'.  At the dining table sat 'the brother' overlooked by a standing Maureen O'Hara, holding a lantern.  John Wayne's character stood off to the left, in front of a chair; which was perfect for taking a silly picture.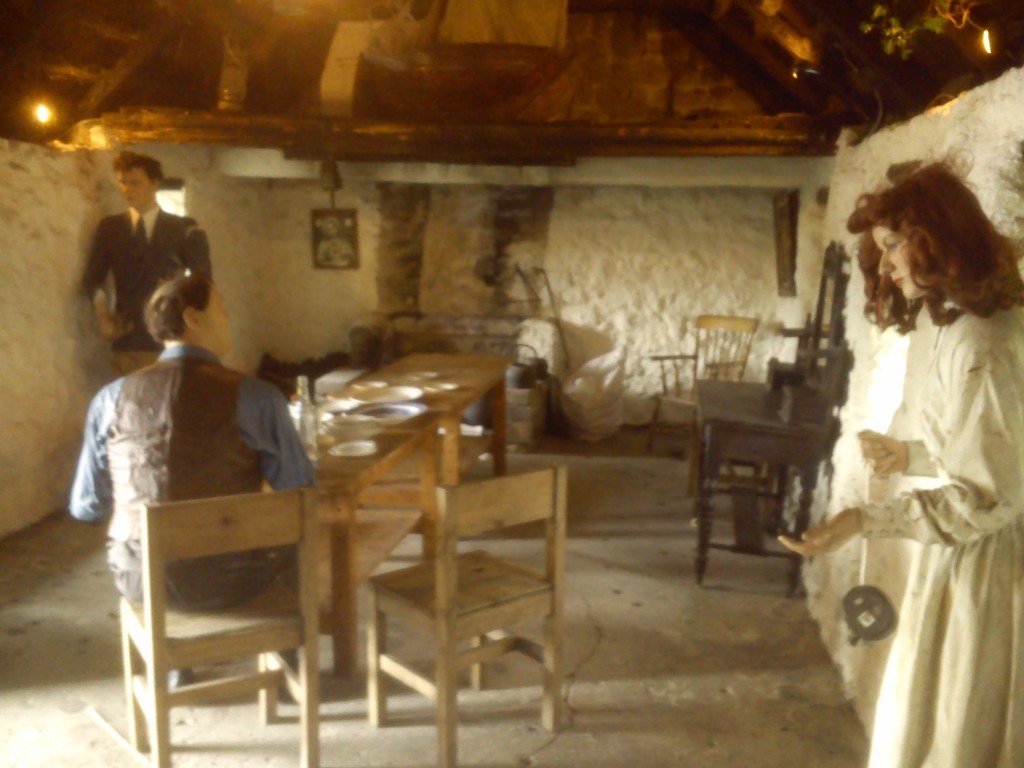 The house looked a little neglected, which was a shame, but it still contained the spirit of the film and brought back intense memories of some of the famous scenes.
Apparently, there is a 'The Quiet Man' museum at Cong Village, County Mayo, which also includes a replica of the house.  Cong is where the fim was made on location.  We'll just have to wait until the next holiday!