My parents came over from Wales to visit me, last week.  We spent a precious few days together, prompting me to write this blog post full of cherished highlights . . . Day 1 was seaside day.  Now, none of us are sun people, although I have been known to take a dip in the water on a very hot day.  However, my parents are more interested in sea views than swimming or sunbathing these days, so my husband and I decided to bring them on the Waterford Coastal Drive.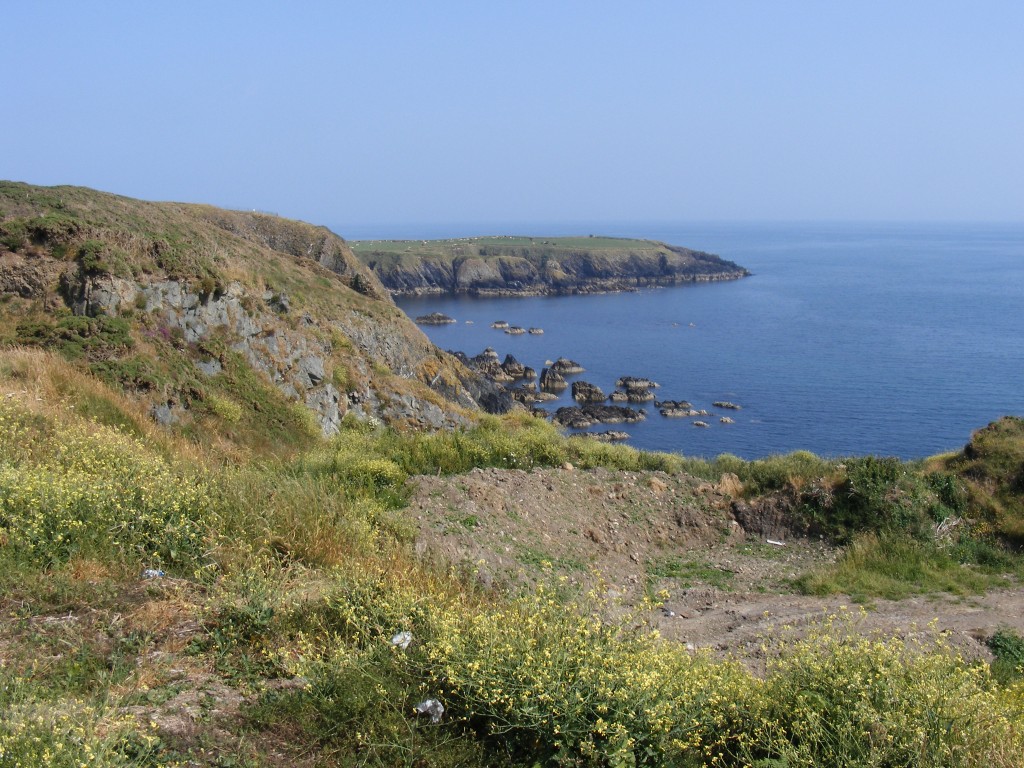 The route took us from fish and chips in Tramore to the village ambience of Bonmahon, past Annestown and up to Kilmurrin Cove.  After stopping to admire a particularly sweeping view, we spotted a lone fishing boat in the distance.  Borrowing my Dad's binoculars, I found shadowy figures and bright colours, all caught up in a far off adventure.  As I stepped back to admire the view as a whole, everything glared back at me – the rocks, like nuggets of gold, the sea, almost too turquoise.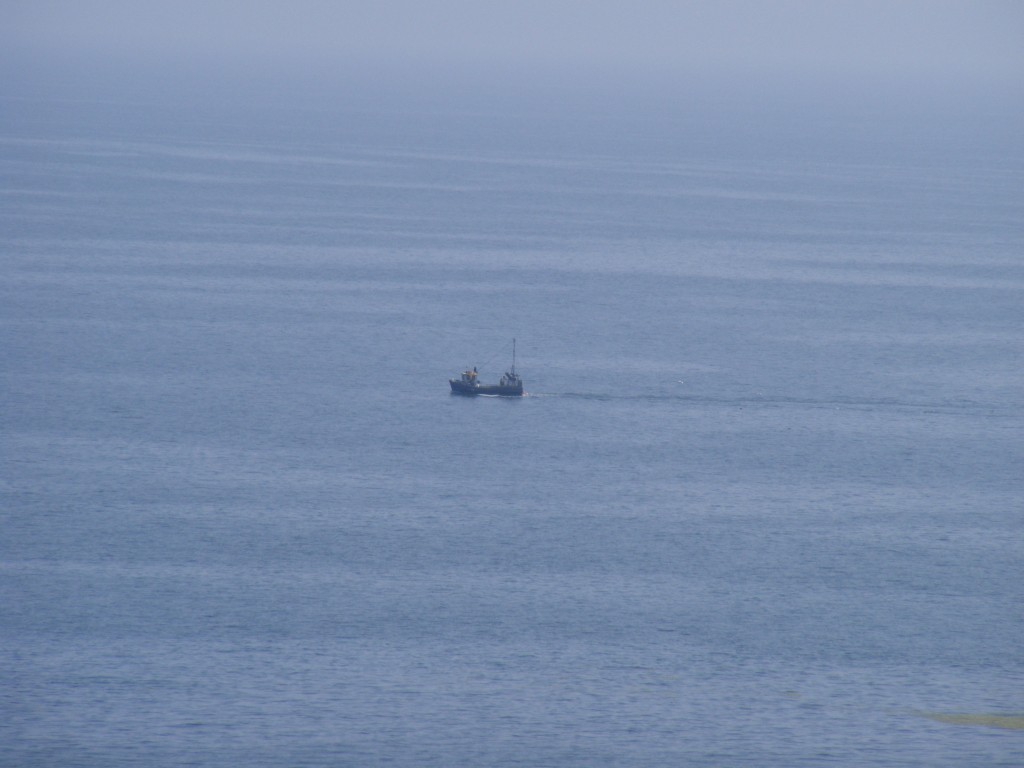 Day 2 saw me cooking lunch for Mum and Dad.  This was my second attempt, as we had no water the previous day.  All seemed well and the pasta bake was simmering in the oven, when I noticed the hot tap was behaving strangely.  Eventually, the malady spread to the bathroom taps and toilet.  Disaster!  With lunch time approaching, it was too late to alert Mum and Dad, or change our lunch plans.  At least, I managed to cook something!
After we had eaten, Hubs bravely disappeared into the attic to do battle with cobwebs and the mysteries of plumbing.  Within half an hour he reappeared, slightly dusty but triumphant!  After all the commotion, we headed into the grounds of nearby Curraghmore Estate for some much needed chill out time.
We stopped beside the river and caught sight of some of our old friends – the local brown trout.  One specimen was particularly big. I tried to capture him on camera, but struggled to find him through the lense, as the light was so intense!  Examining the photos after the event, it turns out I did get a picture of him, but you need to zoom right in to see his speckled skin.  His shadow is the real give away!
On Day 3, we went shopping in Clonmel.  I know my Mum loves Marks & Spencers, so I took her to the Showgrounds Shopping Centre.  However, she seemed to want to find some shops that she couldn't visit at home.  Luckily, Edinburgh Woollen Mills was just next door and she managed to find a bargain.  The next quest was to find some 'tipsy cake' or 'Russian Cake' which can usually be bought from Dunnes Stores.  Mum developed a taste for this some years ago, after I brought a sample home.  It must be that mix of pink icing and alcohol that makes it irresistable!
Suitably stocked up on cake and new clothes (I also found a summer dress), we agreed to meet later that evening, to watch the hurling match between Waterford and Kilkenny.  It turned out to be a pretty frustrating encounter for Waterford supporters!  We had all the excitement of drawing level in the closing stages of the match, extra time, a goal in extra time and the disappointment of Kilkenny's steady point scoring securing them the victory.  There is much hope for Waterford though, and I look forward to seeing them back in action next year.
Day 4 of Mum and Dad's visit was a day to say goodbye :(.  It started with a generous carvery lunch in Waterford City, progressed to more shopping, some cool drinks and the purchase of a new shirt for my Dad and a birthday present for my sister.  When it was time to wave Mum and Dad off on their travels, I couldn't help sinking a little.  The sun felt too hot and the days to our next meeting so very long.  But I have new memories and a thankfulness that they made the effort to visit us and enjoyed the experience so much.  It's only a few months to Dad's birthday and we will be there to celebrate with him.  Family times are the best!