Jumping waves and paddling have to be two of the most liberating activities it is possible to undertake.  I was reminded of this truth when my husband and I brought our daughter to the beach in Bonmahon, recently.  At 18 months, she was able to begin savouring the experience of sand and sea.  Taking a few jaunty steps, she seemed to enjoy the softness under her toes.  She has a bit of an obsession with water, so standing at the edge of the sea, waiting for it to rush in and soak her feet, also proved to be very popular.  It was heartwarming just to be there, holding her hand, watching her pad along in her characterful walking style.  There is something very calming about the way the sea moves with wavy, surf-edged gestures.  I think she felt that too.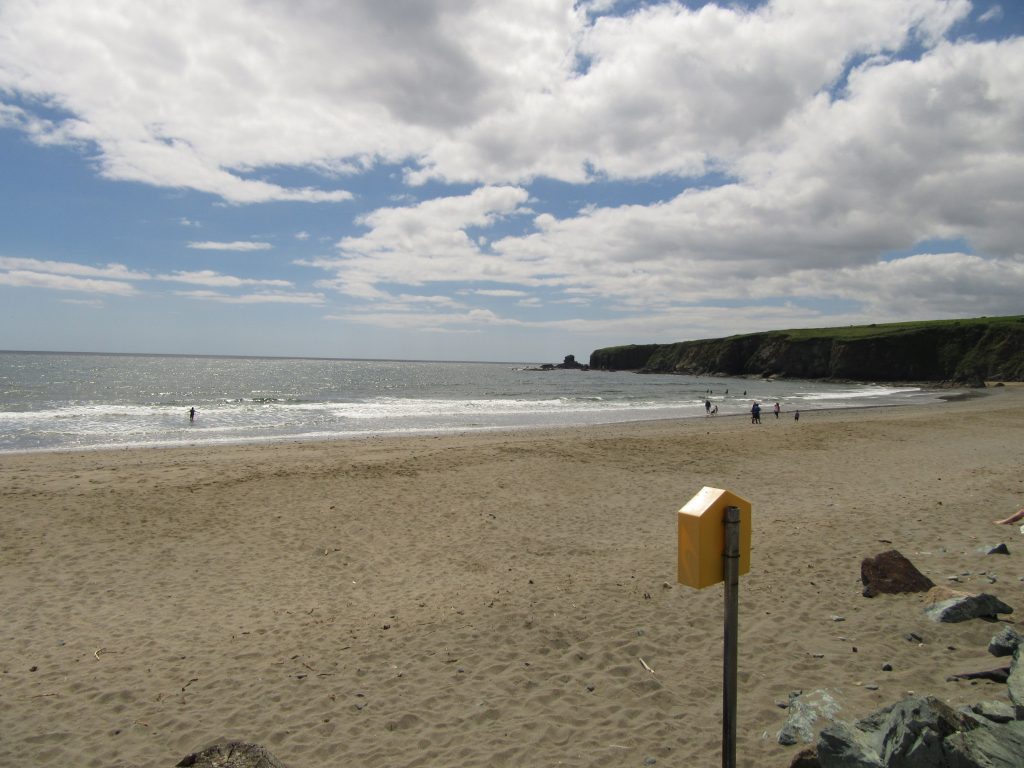 A couple of weeks later, as we prepared for a summer break in my home town of Swansea, I was reminded of  our seaside day trip and hoped the weather would be kind to us.  However, my daughter became very unwell just two days before we were due to leave and we had to adjust our dates.  We were relieved to make it over at all, but spent a lot of time at my parents' house, trying to ensure that my daughter ate well and got plenty of rest.  The closest we got to the beach was Blackpill's Lido – a playground with an outdoor pool.
I remember the pool from my own childhood, from a time when I went paddling fully clothed (apart from socks) and managed to fall right into the water.  Happily, my husband kept hold of our daughter as she briefly dipped her toes, and no accidents occured!  The swing and slide were sampled and the sea views and sharp, zesty breeze were all very welcome.  Later, we sat on a bench and ate Scampy Fries – a treat I used to love as a child.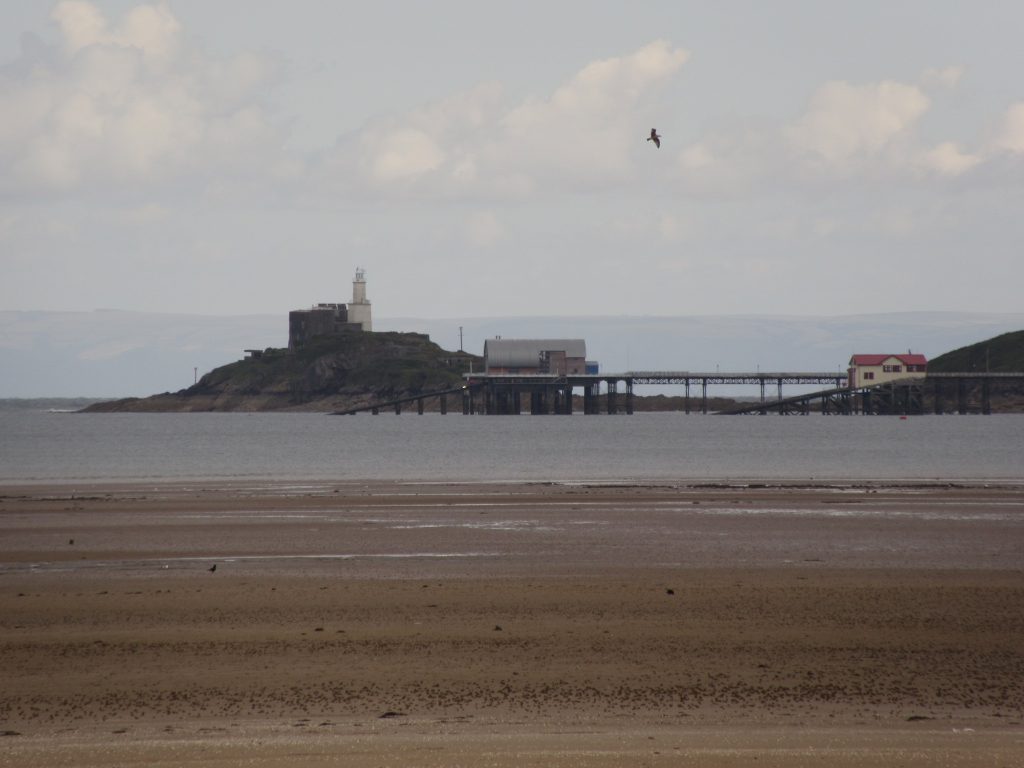 It was comforting to hold onto these memories as the week progressed and I noticed some very big changes in Mumbles and Swansea.  While we enjoyed a traditional Joe's Ice Cream in Mumbles and visited a couple of our favourite shops (The Master's Cabin, Dragon Crafts), the post office had moved and become part of a new WH Smith store.
In Swansea City, we were delighted to find the Jack's Salad Bowl still going strong at Starving Jacks, but unsettled to find the majority of the shops in Parc Tawe, closed and empty.  Apparently this is all due to plans for a new development, but personally, Parc Tawe just doesn't feel right without Dinky Doughnuts and Joe's Ice Cream, (yes, there was one there too).
It feels like many of the building blocks that went into my childhood and young adulthood are crumbling.  Perhaps this is just an enevitable part of  'moving on' as I root myself deeper into the Irish countryside and further from my past.  But I am made from those places and experiences that have brought me joy over the years and I should grieve for those lost moments, for the fact that I can't share certain sights, sounds and tastes with my daughter, because they are no longer tangible and memories always drift.