On a recent visit to my home town of Swansea, I tried to think of something a bit different to do.  My husband and I were meeting a friend and the options were slightly limited, due to my pregnancy and the fact that I've been getting some pain on my right side.  Suddenly, I remembered Plantasia in Parc Tawe – it's got insects, fish and animals, as well as lots of greenery and exotic blooms, doesn't take too long to walk around and also has a coffee shop.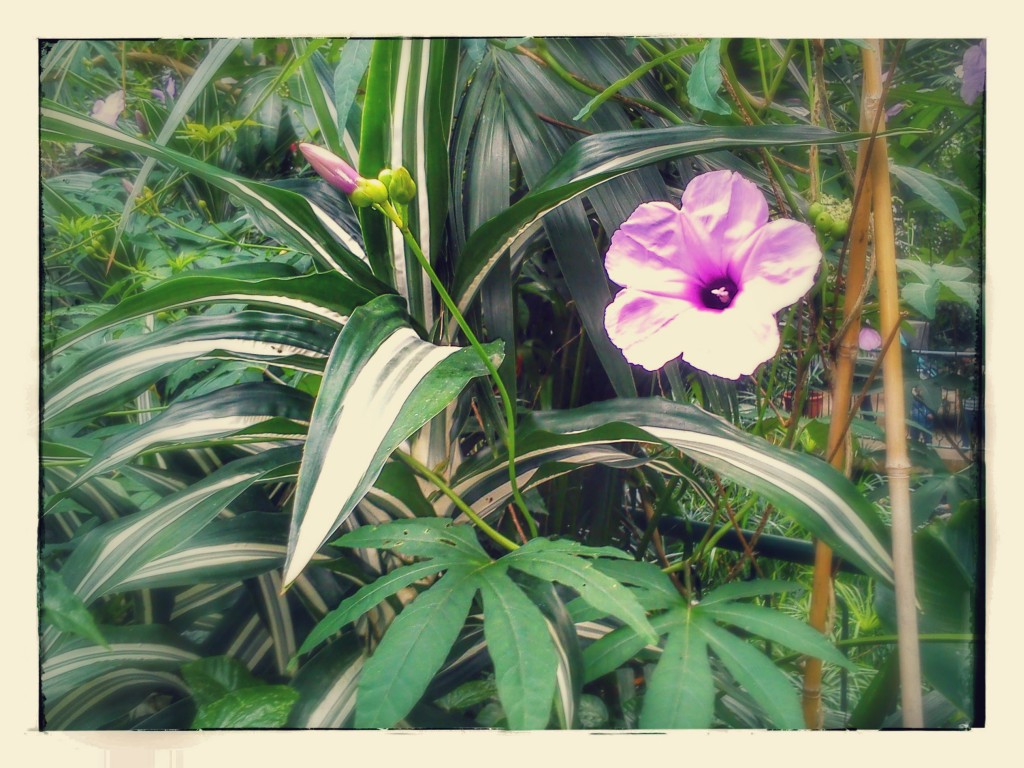 Happily, my friend agreed to the suggestion and we all enjoyed staring into the murky depths of tanks containing god-knows-what.  Ok, so I can confirm they contained stick insects, giant cockroaches and piranhas, to name but a few species.  The cutest sighting was a group of terrapin, playing piggy-back.
We headed on to the large fish pond.  As soon as the fish caught sight of us, they swam in our direction, enmass, with gaping mouths, which was a little disconcerting.  Turns out, they weren't looking to nibble our fingers or toes – they are used to being fed by the public, as fish-food is readily available through a nearby dispenser, phew!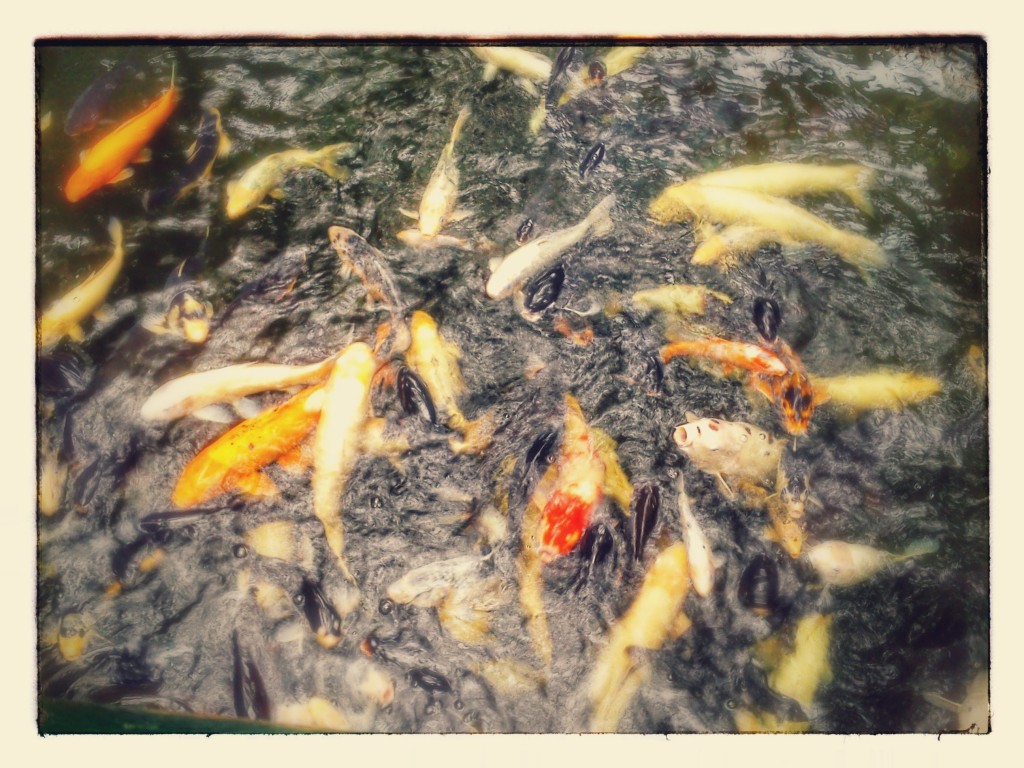 A new feature at Plantasia is the rainforest hut, where you can turn your hand to playing an instrument, such as a drum or horn, or you can just sit down and enjoy the atmosphere!  Hubs and I also braved the bird enclosure, where birds, such as love birds and parakeets are free to fly around.  Unfortunately, one made a sudden move, just as I was taking a picture, so it turned out to be just a blur.
Afterwards, we enjoyed slush puppies and chat, followed by a bar meal, even though Hubs and I had already eaten a big roast dinner with my parents!  I sensibly opted for a cheese and tomato toastie with salad, although I did order a Raspberry Mocktail!  I generally haven't been drinking much alcohol over the last few years, but since I got pregnant, I do keep thinking about all the drinks I'm missing out on, so the mocktail fooled me into feeling a little indulged!
It was great to catch up with our friend, and I would heartily recommend the healthy mix of Plantasia, plus, Raspberry Mocktail, to any other expectant mothers out there, who happen to be in the Swansea area!