Ducklings, cygnets on the verge of becoming swans, adult swans – these were the sights that met my eyes as I arrived in Cahir, County Tipperary, last Friday.
The cygnets were like mousy adolescents – unsure of themselves in the company of swans, but brave enough to chase a duckling or two!  Hubs and I couldn't resist a riverside stroll. The water hummed and shone under the bright sky, while all sorts of wildlife edged into view.  We caught splashes of fish, but it turned out they were only a prelude to the main event . . .  A creature swam right across the water, in front of us.  It had sleek, dark fur and I was sure it was an otter.  Hubs insists it was a mink.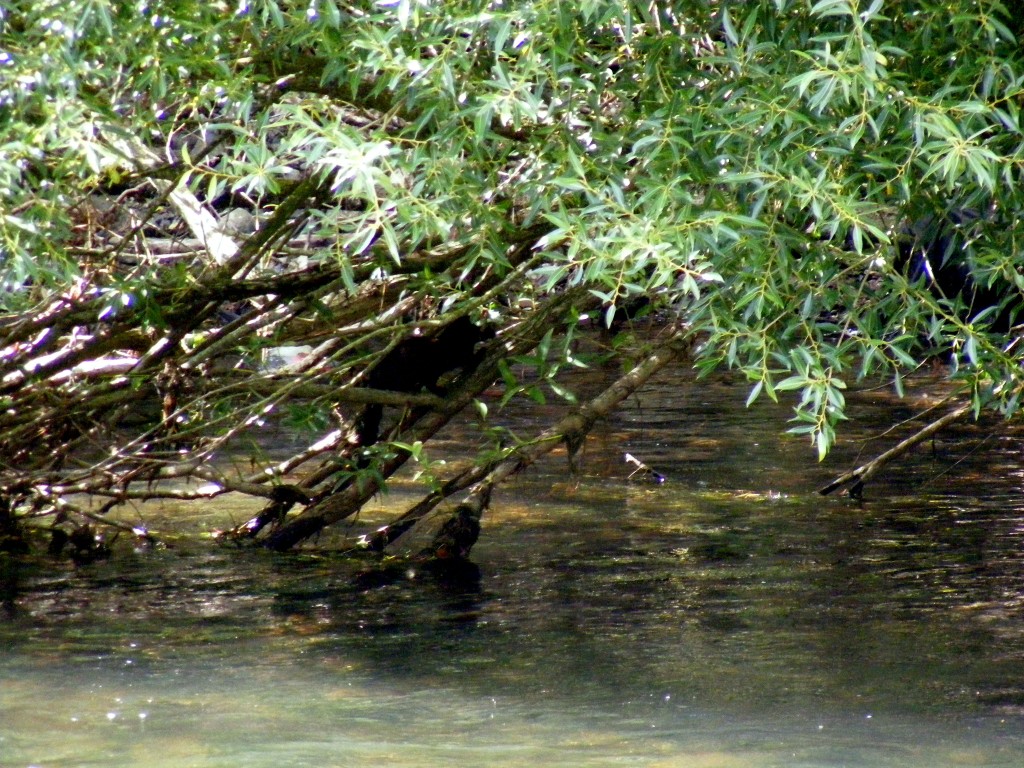 The photograph we took does little to settle the argument, but is evidence of this shadowy character, swimming and climbing, with a stealthy kind of grace.  We continued walking, only to spot a heron, hiding in the leafy overhang of trees.  He wasn't particularly keen on posing for a photograph and turned his back several times!
However, one of his friends was much more obliging and is the star of this colourful shot.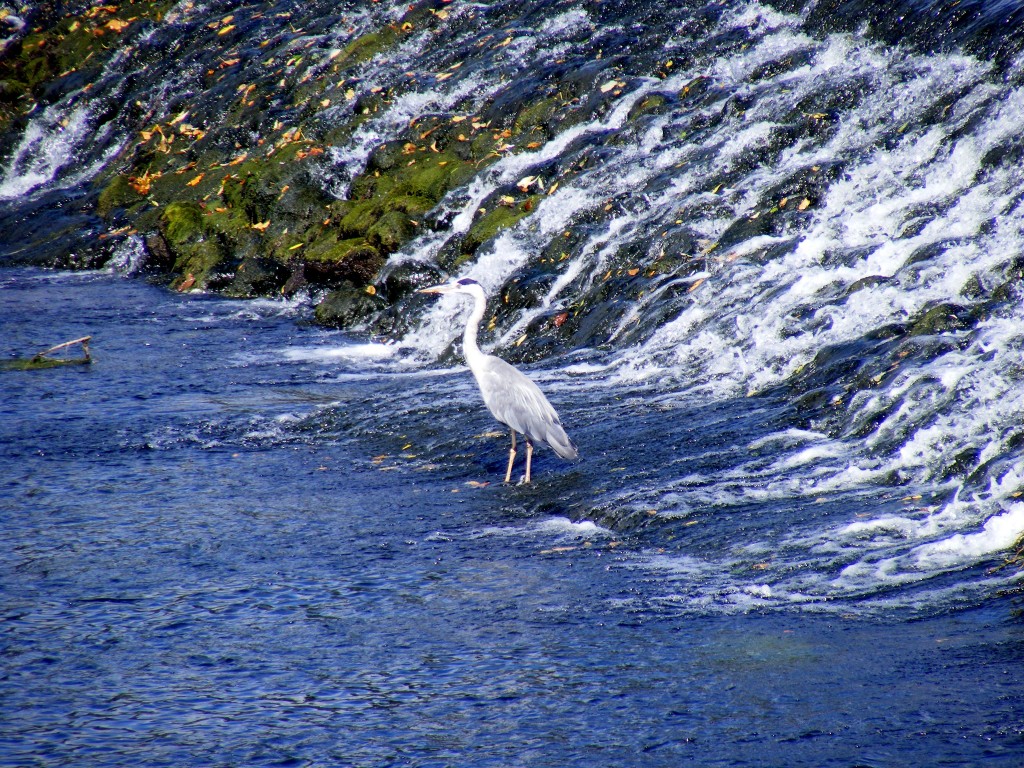 Wandering on a little further, we came across a butterfly garden and a pen full of vibrant feathered friends! I use the term 'friend' loosely as many of the birds seemed shy.  I'm no expert on birds, so I wouldn't be able to name each variety. I  believe some were quail and this engaging fellow was among their number.
Cahir is, of course, famous for its castle and Hubs and I could not leave without taking a picture of it.  Hubs suggested that I frame the castle between these two trees and the shot has come out pretty well.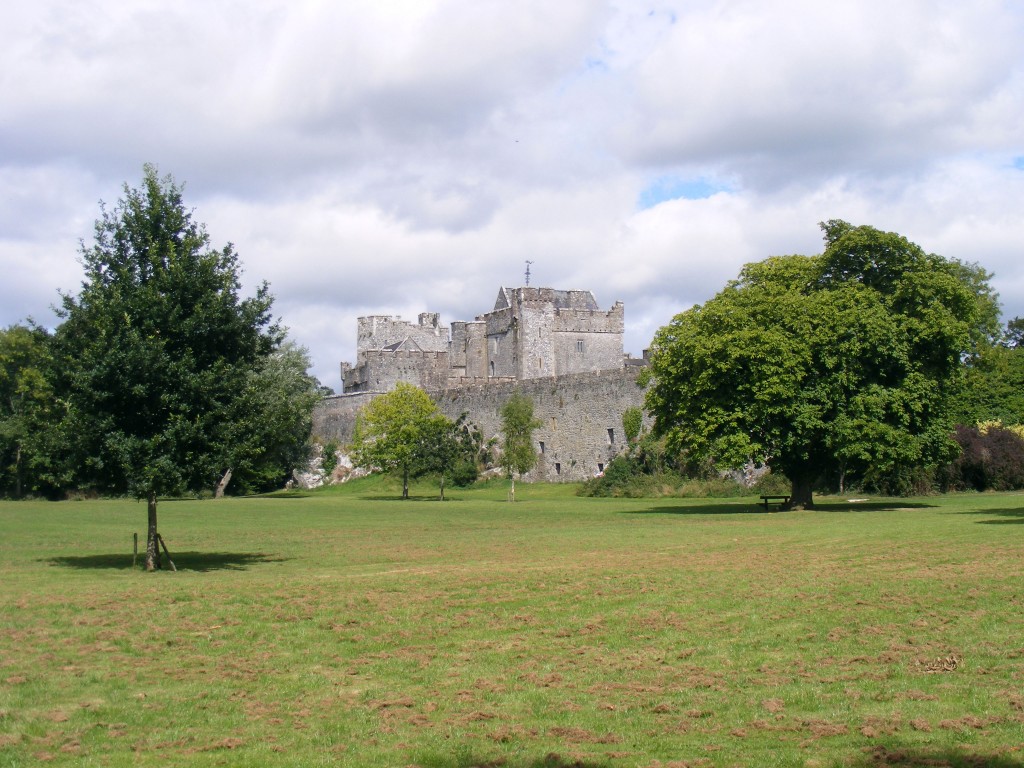 I was having a bit of a lazy photography day and only took a few shots, while Hubs intrepidly focused and clicked at all the different aspects of nature we spied.  Sometimes, taking a picture can distract from the moment and experience of nature, although it is lovely to have some help in retaining the memories!  Cahir is such a characterful town and contains many art and craft shops which I must explore on another occasion.  I was on a mission to put up posters for my upcoming Creative Writing Workshops, at Clonmel Craft Studio and didn't have time to really delve in and browse!
But I will be back, and I do hope that the wildlife will wait, and grow, and surprise me all over again!  Oh, and I will be buying another bottle of Finches pink lemonade from the local newsagent.  It's delicious!