As a child, I always associated aquariums with magic.  There is certainly a mysterious quality to creatures who live underwater and it can be fascinating to see them up close and learn about their habits.  Galway Atlantaquaria gave us our first opportunity to introduce our baby daughter to some of these creatures.
A sedate crab was happy to pose for a photograph, as I admired his encrusted form, which made him look as though he were constructed by jewels.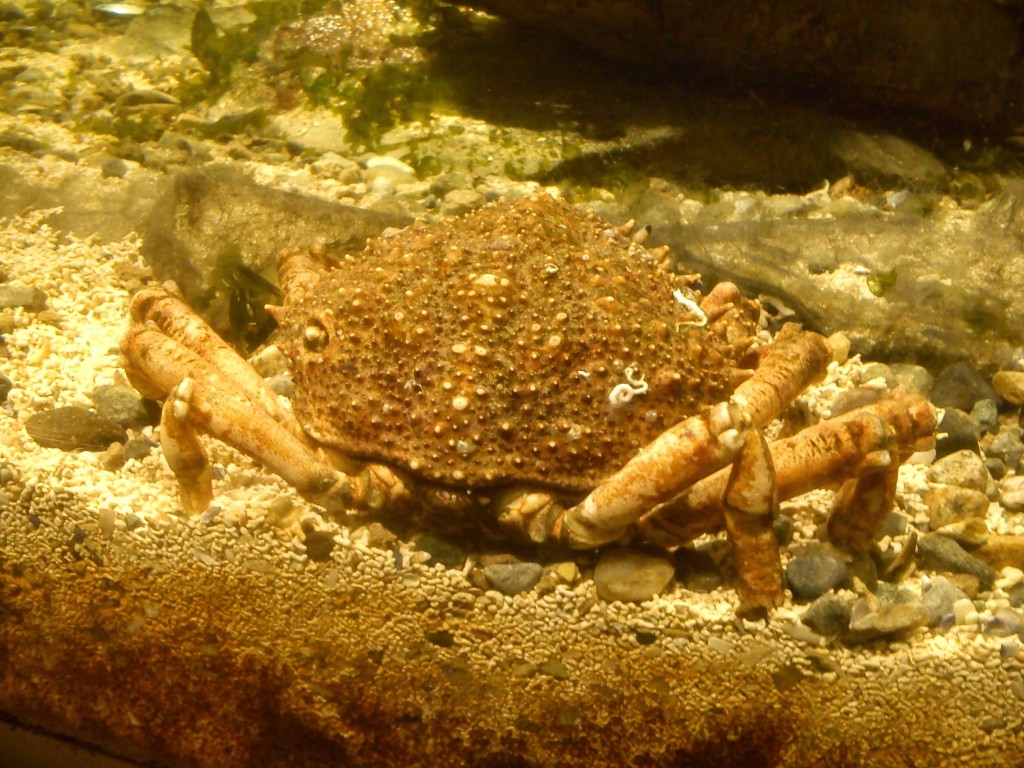 Rows of 'mermaid's purses' hung in a state of transformation, holding the promise of baby sharks.  I zoomed in on this one.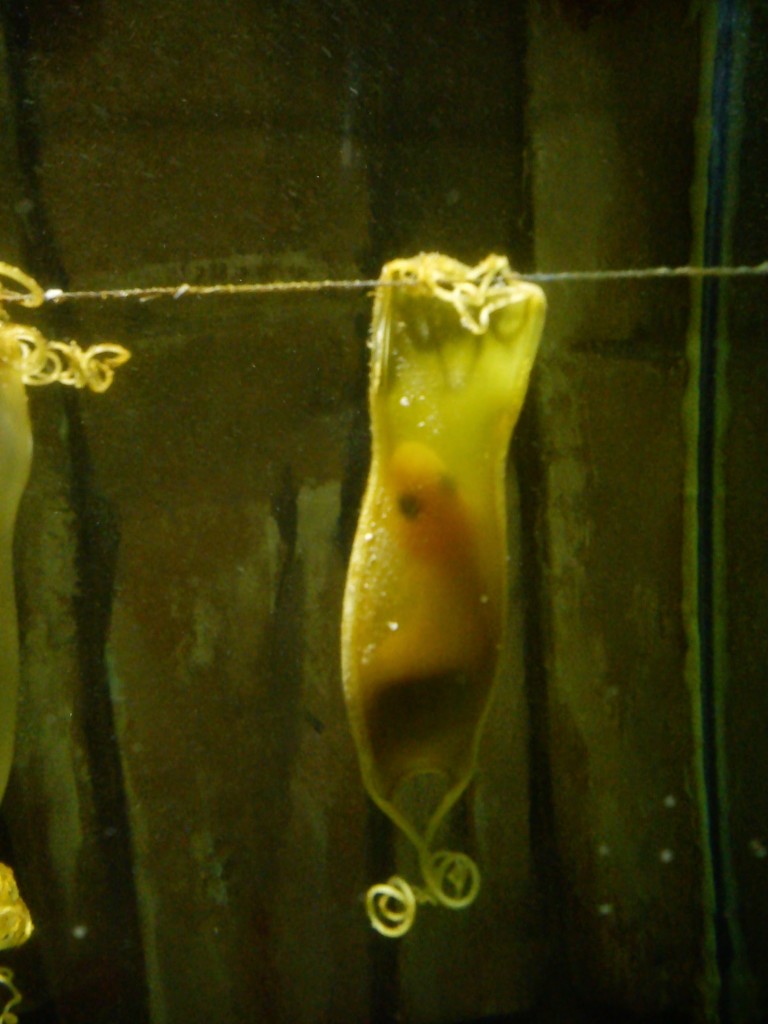 A baby shark brewing . . . Photo by K. S. Moore.
And as for the Conga Eels – I'm sorry, but I found them so creepy.  They reminded me of the 'vermicious knids' from Charlie and The Great Glass Elevator.  Don't ask me what 'vermicious knids' are.  All I remember is that they were dark, stretchy creatures with striking eyes.  I thought I took a picture of the eels but I didn't.  I must have been too entranced and horrified by their slow glide and the unrelenting quality of their stare.
I was a little disappointed to see just one seahorse, as they are such beautiful little creatures.  One is better than none, I suppose!  We also saw pipefish, which are related to seahorses and share some of their delicate features, with a somewhat more elongated body shape.
Other highlights included glistening starfish,  which can be held under supervision of the staff, two enormous crayfish and a whale skeleton.  I would recommend a visit to the aquarium if you are ever in Galway.  There's something about the dark and watery world of these creatures that invites the imagination.  On entering, you can believe anything.