It seems we have a friendly grasshopper, content to stretch out on our doorstep and chirp a greeting.  Obviously, he doesn't realise his size puts him in great danger of being stepped on!  He's so relaxed that my husband was able to take a very detailed close up of him.  Here it is: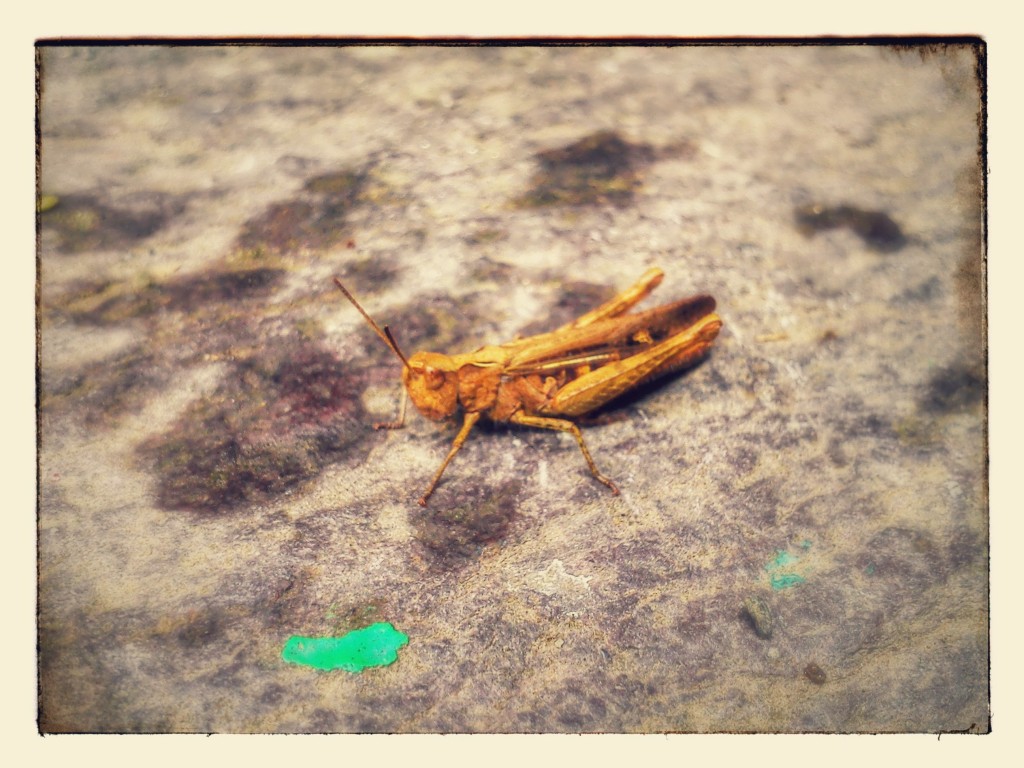 Whenever I see a grasshopper, it reminds me of Roald Dahl's 'James and the Giant Peach'.  The descriptions of all the creatures in the book are so vivid.  I remember feeling quite envious of James, getting to meet all of the insects close up, even though I'm sure I would have been petrified of the spider!  Anyway, Old Green Grasshopper is a wise character, who manages to build quite a close relationship with James and entertains all of his companions with his beautiful music.  Therefore, I'm going to take it as a positive sign, that this grasshopper wants to pass the time of day with us.
We were also lucky enough to encounter another caterpillar over the weekend.  This one looked like a Buff Tip and was very content in his creepy-crawlie-self, squirming along the wall and striking a pose for this picture:
Some of the less friendly garden visitors we have been entertaining lately, include some very angry bees, which buzzed and flew directly at my head yesterday.  Today's rain may have subdued them a little!  They must know their time is coming to an end.
A couple of weeks ago, I noticed the leaves falling from the trees for the first time this year.  Yesterday, the effect was amplified by the clear sky and determined sunshine.  I stood amongst the trees and watched them shed gold and brown crackling tears.  While I was there, I noticed that one of the trees was sporting some of those fascinating, layered mushrooms that look like cake or tiramisu (as my husband says).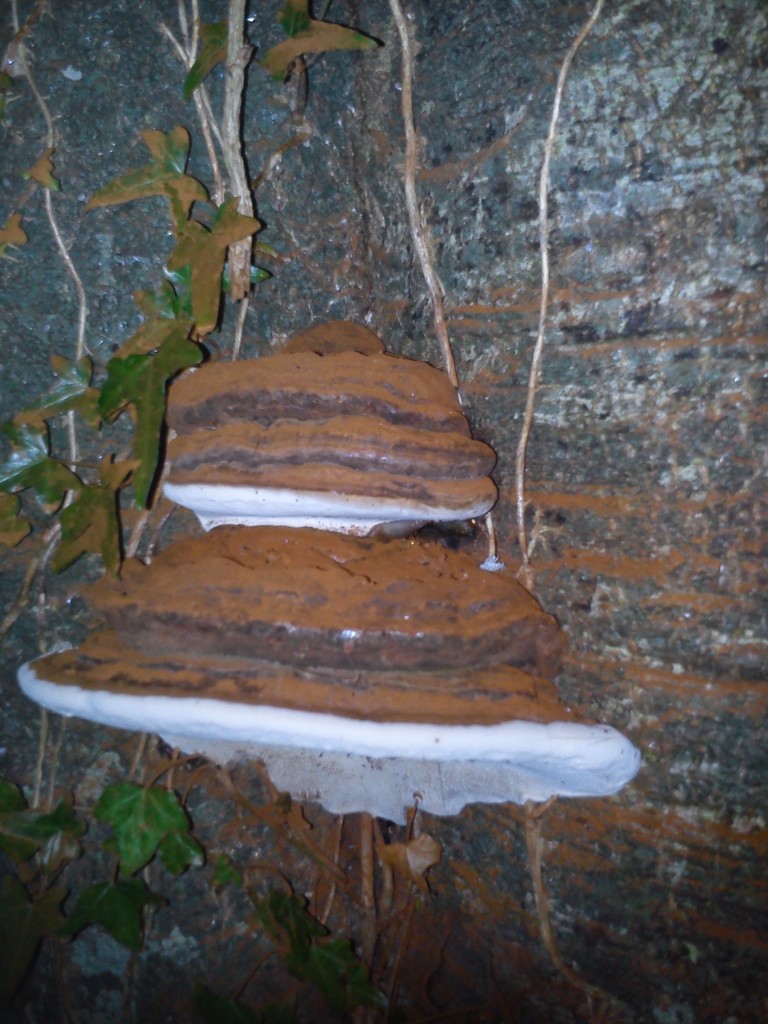 Last year, the mushrooms were more widespread and I worked them into a poem called 'Paths' which I've never quite perfected.  Sometimes poems are just tricky and refuse to be manipulated, but when they turn out right, there's no better feeling!
Right now, it's back to Draft 2 of my novel and I think I've got to a particularly challenging section.  Wish me luck!