The Cliffs of Moher
Our first family holiday – myself, hubs, our baby, and The Cliffs of Moher.  Although the weather was rather grey and an edgy wind accompanied us, it seemed fitting as we breathed in the landscape, the sheer scale of the cliffs and their brooding, domineering presence.  Tourists swarmed in all directions.  Any time we paused to take a photo, a person appeared beside us.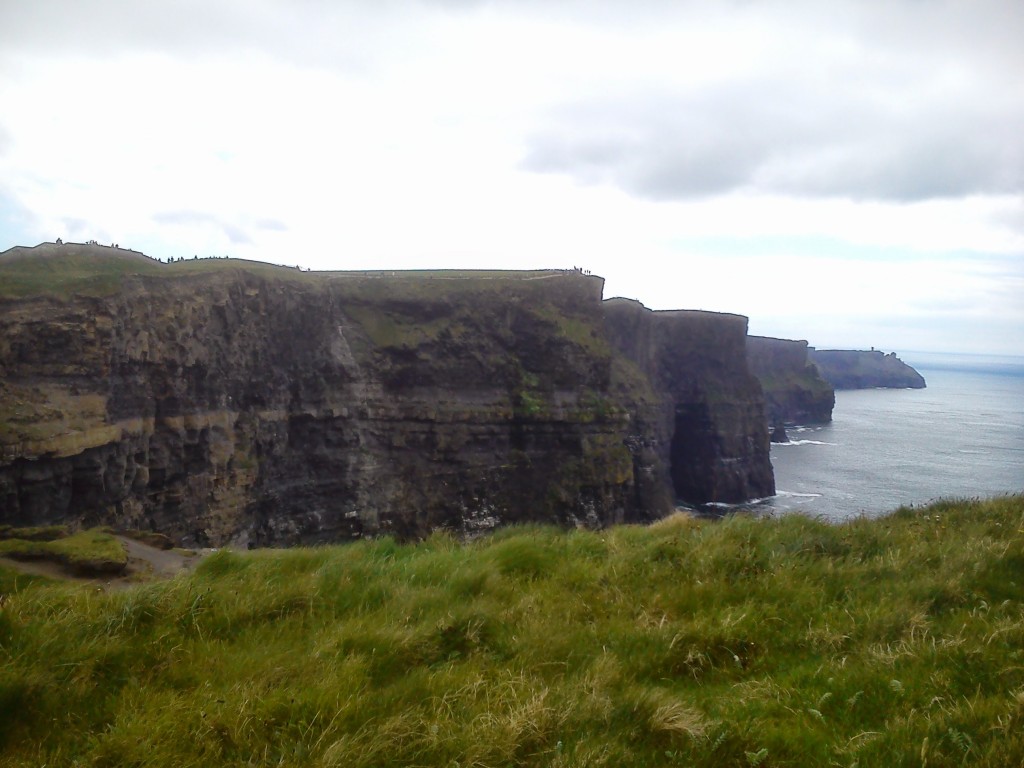 To give you a bit more historical detail, the rocks that make up the Cliffs of Moher were formed over 300 million years ago during the Upper Carboniferous period.  Namurian sandstone, siltstone and shale are dramatically exposed, drawing the eye to shades of light and dark and varying textures. The cliffs stretch for 8km (5miles), along the Atlantic coast of County Clare and reach 214m (702 feet) at their highest point.
Walking along beside the cliffs, as they jutted out proudly against the sea, it felt like we were part of something vast and soul-stirring.  We carried on towards O'Brien's Tower, built in 1835 by Cornelius O' Brien, a descendant of Brian Boru, the High King Of Ireland. Cornelius was the local landowner and was very forward- thinking, convinced that the development of tourism would benefit the local economy and end poverty.  We also spotted 'Hag's Head' – a natural rocky promontory resembling a seated woman when viewed from the north.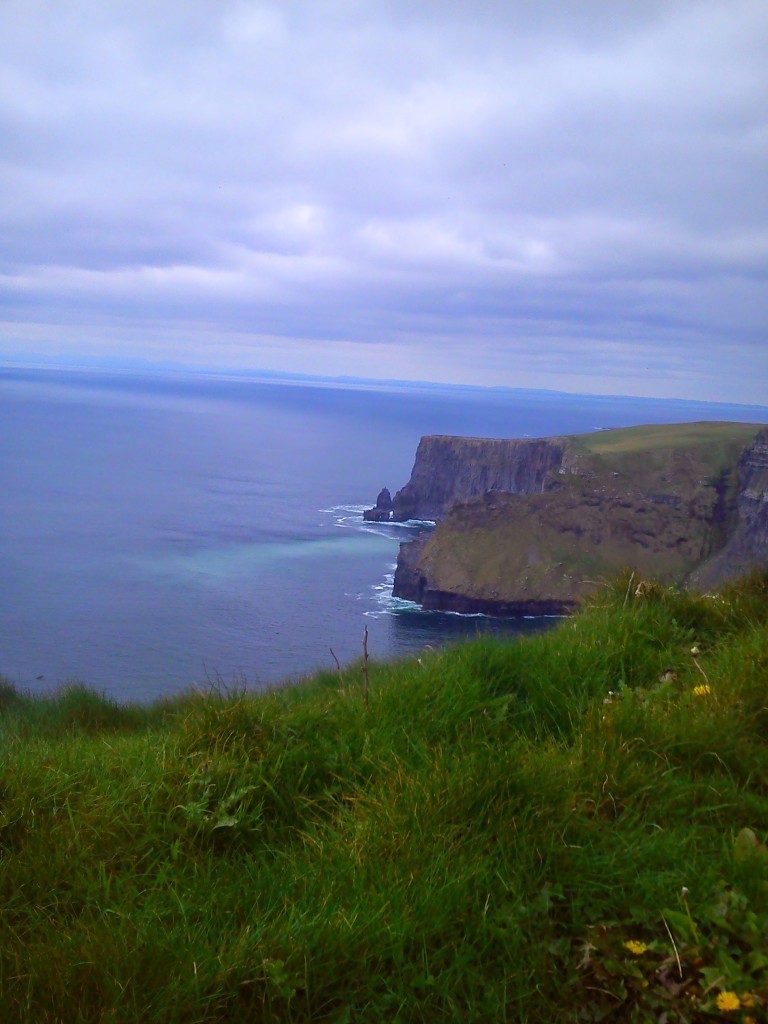 On our way back to the car, we stopped at a line of shops, selling souvenirs.  I bought a blue and white speckled stone, just to have something to hold onto, to connect my memories.