I love walking by the river in Carrick-on-Suir.  The water always looks so fresh and cool. Sometimes it's possible to distinguish black flickers of fish in the depths.  Swans parade like floating snowdrops and on a sunny day the sky presses, only offering a bare trace of breeze.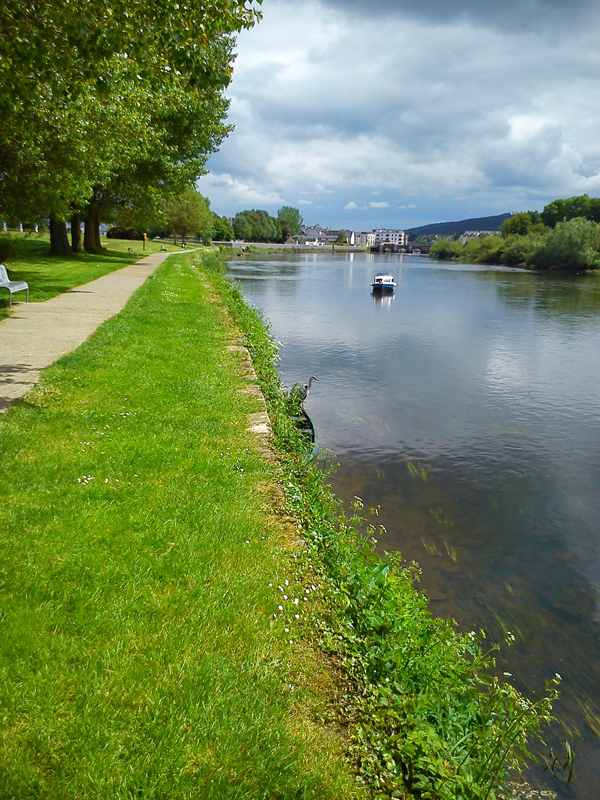 The river has a permanent resident – a very handsome looking heron.  It always gives my heart a lift when I see him standing there.  He looks full of concentration and fierce intent, reminding me of a smart, older gentleman who is quietly proud.  Here's a poem I wrote about a heron some years ago.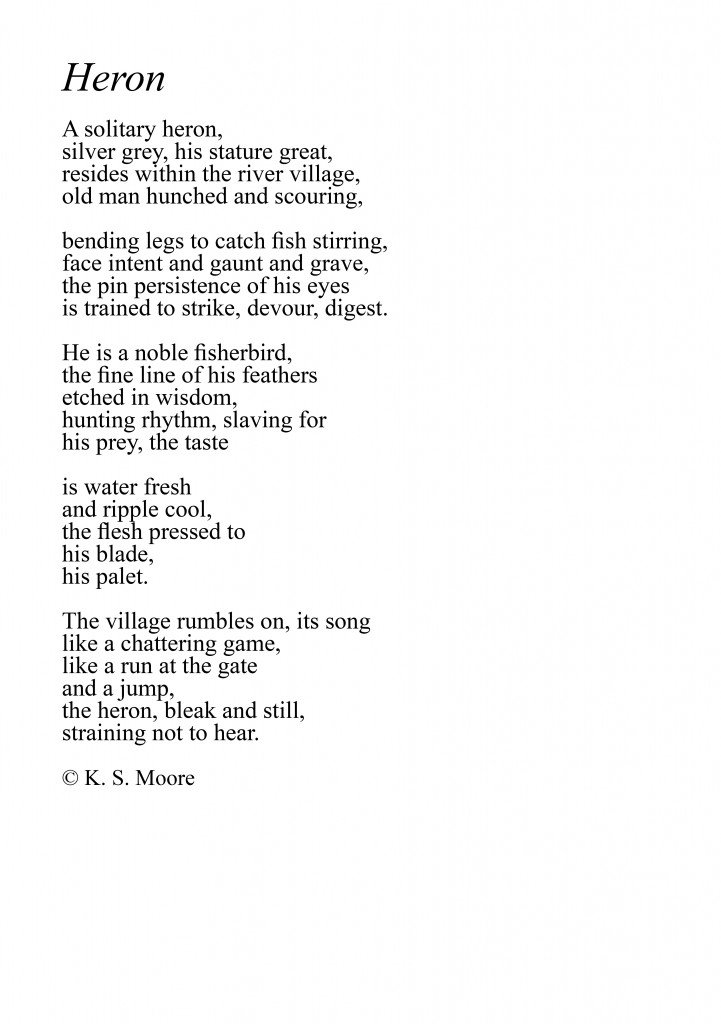 On a contrasting note, the river provided the setting for an open air concert last Bank Holiday Monday.  The place was alive with families and music – a different kind of atmosphere to the every day peace, but just as enjoyable.  The concert took place as part of the Clancy Brothers' Festival and featured Bagatelle.  This festival occurs annually and offers a blend of art exhibitions, music, workshops and family fun.
I visited a few of the venues on the art trail, including: The Friary Gallery, Ormond Castle, The Nano Nagle Centre and a new shop on the main street called Tudor Artisan Hub.  The Friary Gallery contained a colourful display of art created by local children, up to sixteen years old.  At Ormond Castle, I browsed through a selection of paintings and photography by local artists. By the time I reached the Nano Nagle Centre, much of the artwork had been taken down, but I was redirected to the Tudor Artisan Hub, where four rooms were filled with paintings, photography, books, jewellery, handmade cards and other craft items.  It seems the 'hub' is a permanent fixture and I will certainly be popping in for another browse very soon.