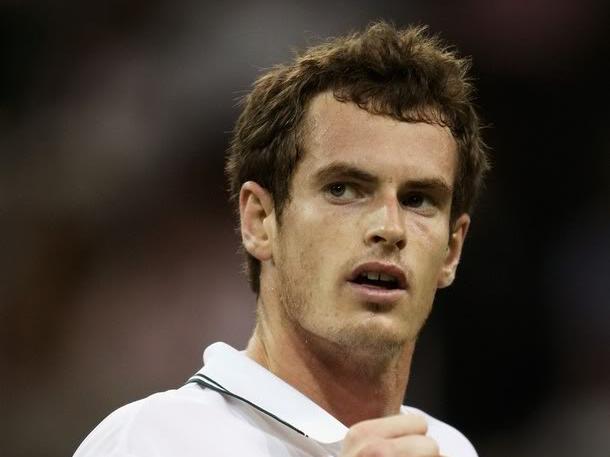 Wimbledon 2012, The Men's Final: The King v The Brave
And so it has come to this: Roger Federer – former No 1 and King of Centre Court versus Andy Murray, world No 4, the Brave Scotsman, No 1 in the hearts of the British public. With Federer's return it feels as though a natural order has been restored to Wimbledon. Of course he should be in the final with his perfectly pressed whites, his gentlemanly air and his immaculately groomed locks. His tennis is made to be shown off on grass as he places the ball with precision, never scrambling or breaking out in a sweat, a graceful figure denying other contenders their dreams. But Murray certainly does not intend to be denied today. His dedication cannot be faulted and although some people have complained about his lack of emotion I believe this is a strength.
Murray has to remain focused and disciplined. It is the only way to mount a challenge against the mighty Federer and I commend him on this mindset. I'm sure it has something to do with the ever brooding presence of his coach Ivan Lendl who was rumoured to have walked into the dressing room following Murray's win against the unpredictable Tsonga and said 'What time are we practising tomorrow?' Lendl is also said to be the inspiration behind Murray's new ruthless technique whereby he whacks down ace after ace and attempts to see off challengers using as little energy as possible. The strategy seems to have worked this championship. Murray has not been involved in any five set matches so far whereas Federer was locked in an intense five set battle with Julien Bennetau during his third round campaign.
If only Murray can release this conserved energy and lift his game to another level he will have a great chance against Federer. As John McEnroe keeps cheerfully reminding us, the man is 30 and it's unbelievable he is reaching for the No1 spot at all (Mcenroe seems to think anyone beyond their mid-twenties is past it, but that's another story). Murray certainly does have more youth on his side and will have a hunger that the experienced Grand Slam winner will never be able to match. He also has a winning record against Federer which will surely give him a lot of confidence going into this match. The exit of his nemisis Nadal has absolutely gifted Murray with a golden opportunity to fulfil his potential and he has no reason to be afraid.
Murray has made history just by getting to this final and now also has the shining example of Johnny Marray and Frederick Nielson's victory last night to reflect on. If a Brit with no seeding and only a wildcard to his name can succeed why shouldn't the highly ranked Scotsman? We just have to hope that he will not be content with his progress so far and will strive for more.
Here's to further triumph for British tennis and a victory for Scottish doggedness.
Picture sourced at: http://bit.ly/MbGJmb
Wimbledon 2012, The Men's Final: The King v The Brave