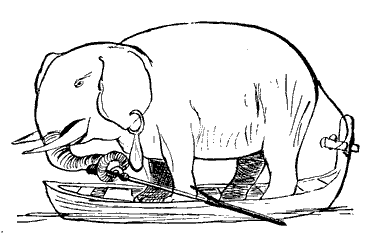 Twenty-five hours stuck on a ferry.  That was the agonising conclusion to my pre-Easter break.  No magazines or books to read (it was meant to be a short, overnight crossing), the film on our laptop refused to play.  My suitcase was in the hold so I couldn't even fish out a glamorous dress and pretend I was on a cruise.
Driven out of my mind with boredom I left hubs dozing in our cabin and headed for the onboard shop.  No, I was not resorting to duty free, I was looking for a book.  The choice was limited, a few grey crime novels sharply contrasting with the cheerful pastels of their chick lit neighbours.  I fancied something different . . . suddenly my attention was seized by a familiar title: 'Water for Elephants'.  I had avoided the film due to the presence of Robert Pattinson (Team Jacob, all the way), but the book could be interesting.
Circuses have always held a thrill for me since reading Enid Blyton as a child.  The gaudy prominence of 'The Big Top', the commanding presence of the Ring Master, the absurdity of the clown and the sheer bravado of the trapeze artists, not to mention the animals.  'Water for Elephants' did not disappoint.  Written with rather more realism than the Enid Blyton tales of my youth the story did not shy away from sex and violence.  However, half way through the book the characters really began to shine and the warmth in the relationships made for truly compelling reading.
So, armed with my book and slightly cheered by the promise of free food I waited out the tempestuous hours, smiling as hubs and I developed such strong sea legs we were able to swagger confidently about the ship.  Little did we know once back on land we would continue to walk with a wobbly gait and stumble into furniture.
You'll be pleased to hear we have since regained full functionality and were able to chomp Easter eggs with the best of them over the weekend.  Whether we will ever be brave enough to set foot on a boat again remains to be seen . . .
Picture sourced at http://public-domain.zorger.com/more-nonsense/cartoon-elephant-in-row-boat-earring.php