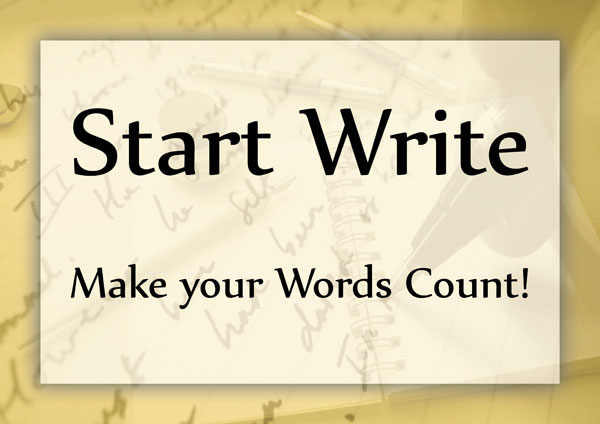 I'm looking forward to bringing Creative Writing to Garter Lane Arts Centre, with my workshop: 'Start Write', taking place on November 23rd.  The workshop will provide a general introduction to Creative Writing and would suit beginners, or those who have done a little writing and would appreciate some guidance in developing confidence, getting into good writing habits and making an impression on that blank page!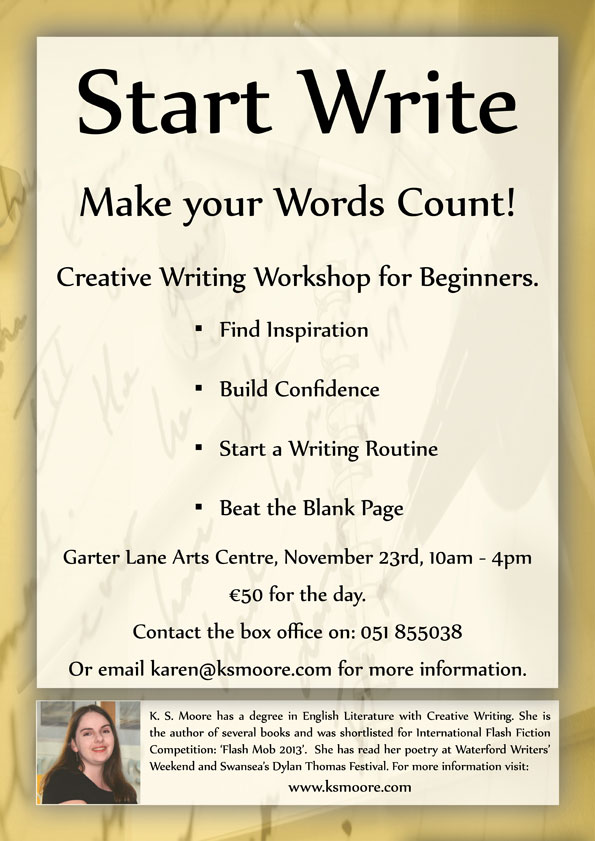 We'll work on both short stories and poetry on the day, using a range of word spark activities to inspire us.  Participants are also welcome to bring in a piece they have been working on at home.  I keep the group size small to allow for one to one time.
Garter Lane are currently accepting bookings on the number shown above.  You are also very welcome to email me for further information.  Garter Lane, in Waterford City, is an atmospheric venue with art, literature, film and music at its heart.  You can find out more about it here.
'Start Write' is also running at Clonmel Craft Studio on November 30th.  Bookings are still open for this class, but places are filling up very quickly, so do get in touch sooner rather than later.  You can secure a place just by dropping an email to karen@ksmoore.com.
Meanwhile, happy writing!  Check back next week for a Halloween themed post – I'm working on some spooky micropoetry!