I love writing nature poetry and have been known to dabble in a spot of photography. So, I decided to combine the two in this weekend blog post.  My husband George is responsible for the stunning picture of two damselflies, taken at the lily pond in the gardens at Mount Congreve.  We presume they were damsels on a romantic mission from their close proximity to one another!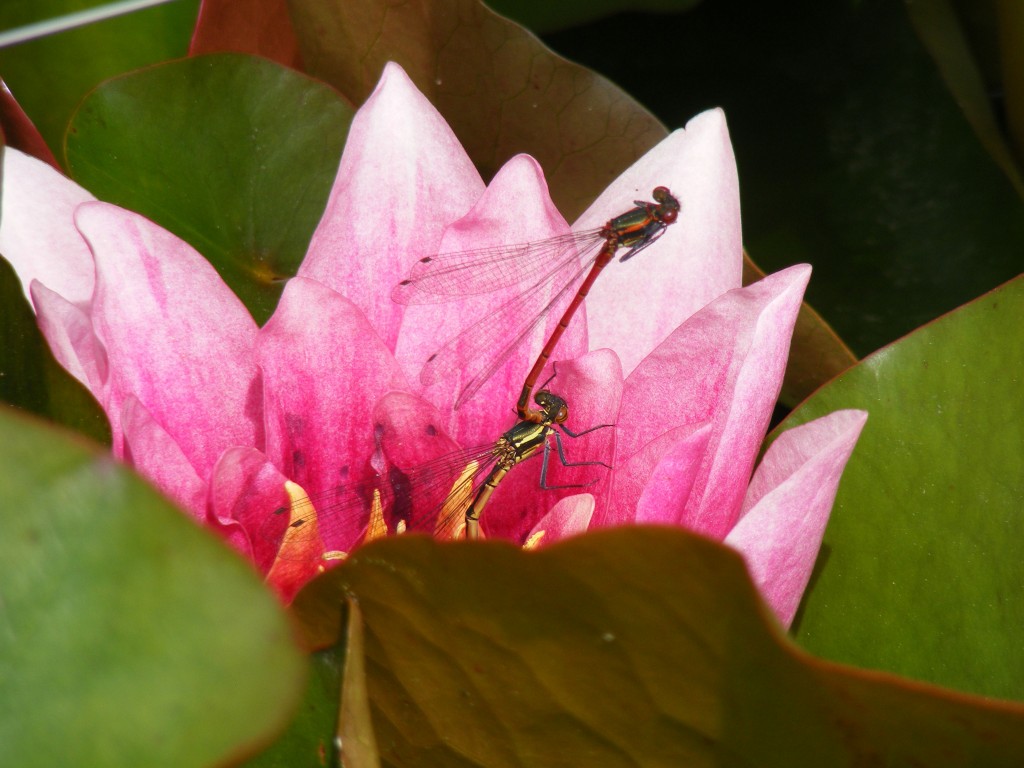 The photograph inspired the following poem.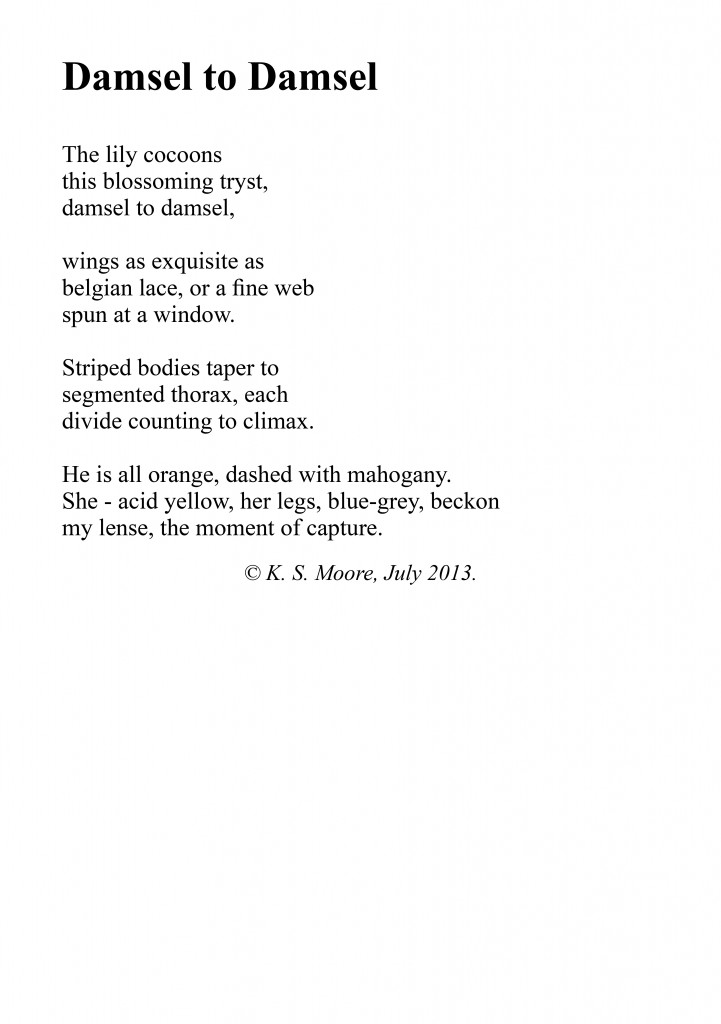 If you enjoyed this nature poetry and photography themed post, do leave a comment below.  I'm thinking about making it a regular feature, so would really appreciate some feedback.  Have a great weekend everyone!