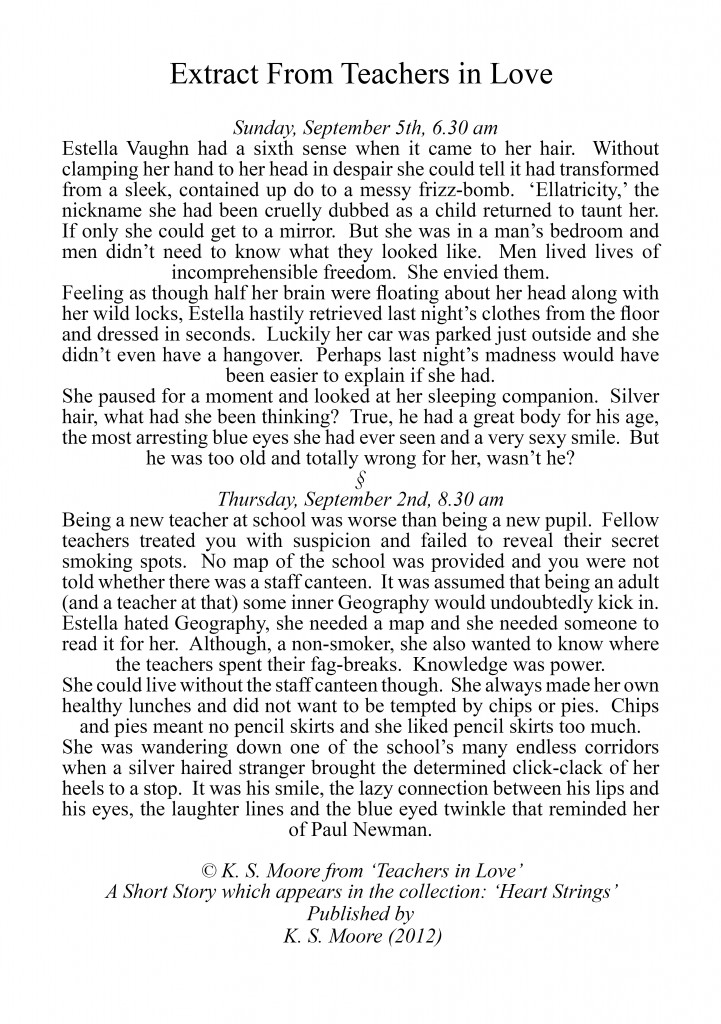 I decided to post this romantic extract from my short story collection: Heart Strings, in honour of Valentines Day.  'Teachers in Love' is a love story (obviously) and the one part of the collection which fits that genre completely.  I had a lot of fun writing it, particularly the character of Cornelius Pratchett, who came to me first.  The name popped into my head from somewhere, I think Terry Pratchett may have been part of the inspiration, don't ask me where I got Cornelius from!  Anyway, I knew I wanted to make him an attractive older man, someone who could make the heroine of the story (and new teacher at school) feel safe and cared for.
My next thought was that he should resemble Paul Newman.  No woman could resist that, surely?  But there had to be a reason why this dashing, older guy hadn't been snapped up.  The reason turns out to be a lifelong passion for History and a number of crises, which have hit him at significant ages.  Although the heroine of the story: Estella is ten years younger, at 38, she isn't in the first flush of youth either.  She is slim and elegant, keeping control over her figure, as her frizzy auburn hair is beyond taming!  She has a penchant for pencil skirts and teaches music whilst questioning her effectiveness as a teacher.
When the two characters meet, there is an instant connection, although naturally they are afraid to act on it and take a pace back.  It's only when Estella takes a trip home to her parents, to discover they have taken up yoga and her sister has fallen in love with the strange boy next door, that she realises it's time to take her own chances . . .