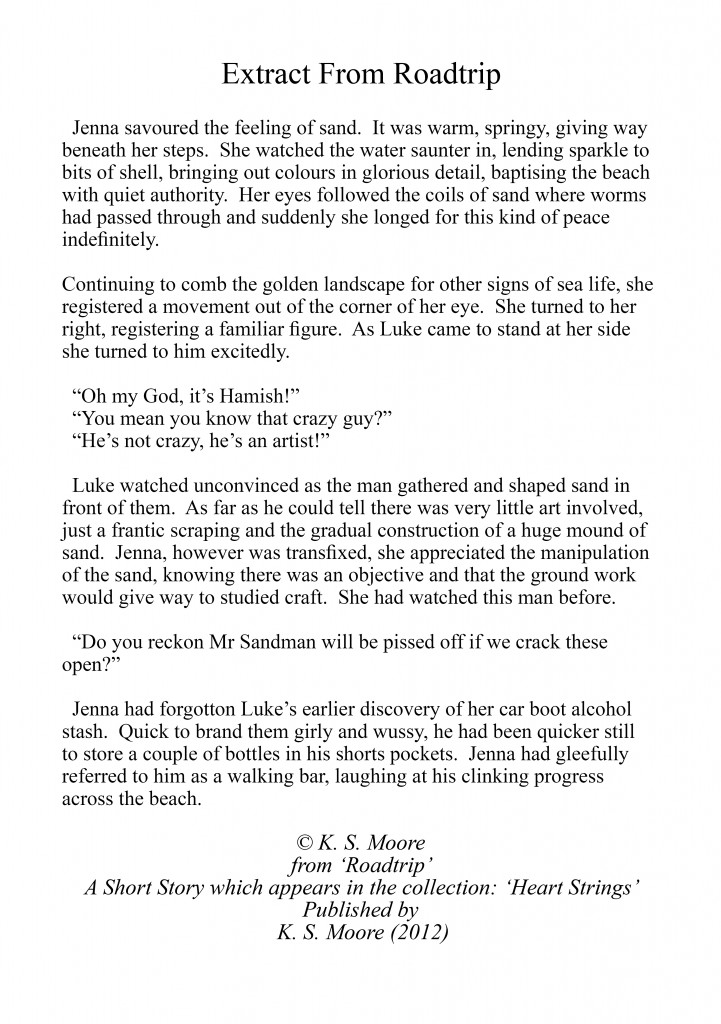 This Romantic Adventure completely reflects my love of the beach.  I grew up near the sea and would often head down to the water's edge when I needed some thinking time.  'Roadtrip' is about taking that time out with a best friend and discovering that the relationship may be deeper than first thought.
'Roadtrip' also features troubled sand sculptor: Hamish.  I'm not sure quite what inspired me to add him into the mix.  I have never met a sand sculptor but I do love writing eccentric, larger than life characters and I felt Jenna and Luke needed someone to interact with, to reach out to.  Seeing somebody else in need, forces them to appreciate their unique bond and the freedom the beach has given them.
For a further taste of this story and others, head over to Amazon: http://amzn.to/Sg7Zof where 'Heart Strings' is available for just £1.99.
Heart Strings Extract: Roadtrip.