Petals
When you wake with petals
strewn at your inner imaginings,
you try to live up to the sweet start,
hold your daughter
against your cheek, tell her
colours of the rainbow . . .
K. S. Moore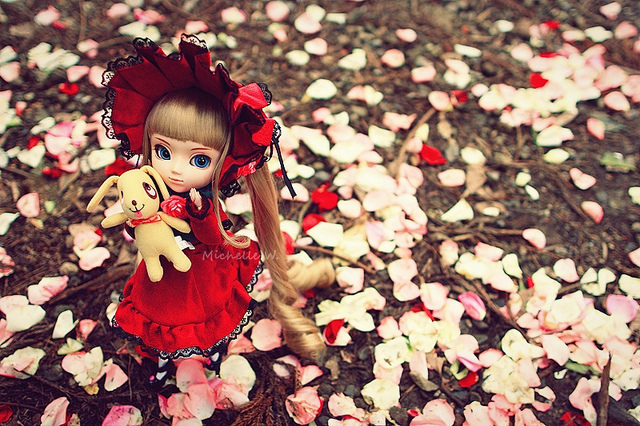 About a month ago, I woke up with the image of rose petals in my head.  Struck by the beautiful thought, I immediately wrote a few words down.  The verse above is the opening to a longer poem that I am still working on.  I found the petals led me on to think about all that is good in my life – my daughters, my husband, and everything they do to make me smile.  There is a sense of being blessed and of thankfulness and hope in this poem, which I am pleased to have captured.
Photo credit: m61322 via Foter.com / CC BY-NC-ND