I find the river.  I feel the walk beneath my soles.  The sky holds a spreading heat and I follow the light into the water, where it dapples, moves through green weed and over stones.  A fish startles to life and I see him flick through the depths.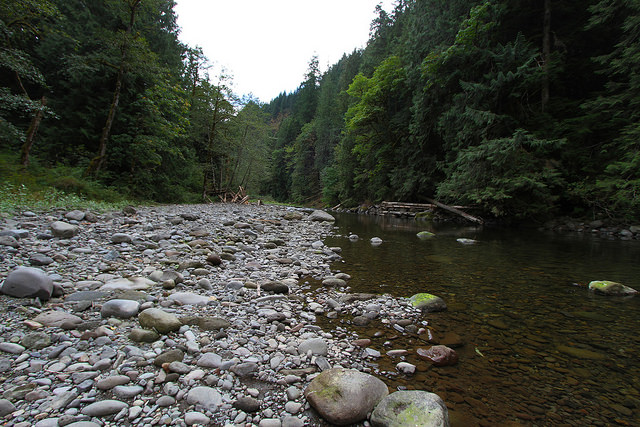 This path is overlooked by trees, quiet and statuesque.  The old woollen mill speaks of past industry, hints at the busyness of days gone by.  I read about Lady Louisa Waterford, who arranged for local women to be employed at the mill.  I remember that she was a painter, who specialised in watercolours.  I feel an affinity with her.  She had a passion for creative work and wanted to reach out to others within the community.
I try to do this with 'Write Club', my writing group that meets on a monthly basis in Waterford. I find that it encourages words to come together, to land on the page, but also to be shared within the group. Being with others, within a creative environment can provide great motivation and satisfaction.  Find out more about Write Club here.
Note: This Blog Post was inspired by the Kilmacthomas River Walk.
Photo: BLMOregon / Patio Furniture / CC BY