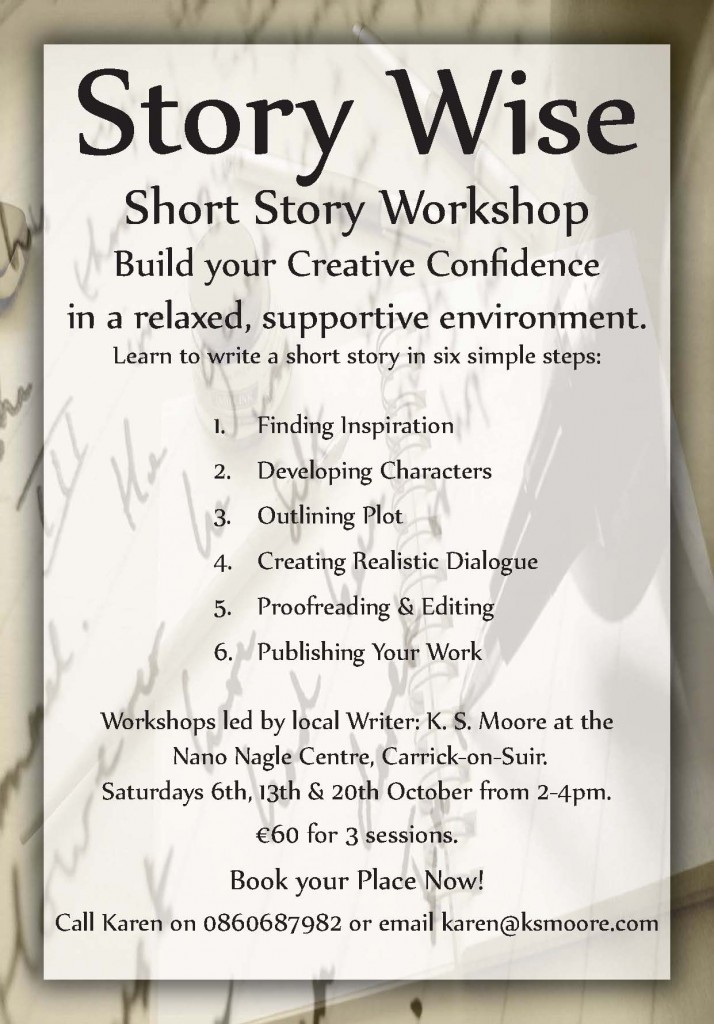 It's official!  I'm branching out into Creative Writing tuition starting with a Short Story Workshop.  For those of you still humming and hawing about whether to book a place here are a few 'Story Wise' secrets to give you a flavour of the workshop . . .
Ok, so the plan is to begin with some simple writing exercises.  These should get the pen flowing and promote some very free and natural work. Just allowing yourself to write without judgement or analysis is a vital first step.
We will go on to think about the senses, explore the importance of reading and how to be inspired by other writers. As we progress at a comfortable pace we will look at character development.  A story can often grow from a character.  Make them strong enough and you will want to write about them.
Plotting will follow, (I love the word 'plotting', puts me in mind of a hunched shoulders, heads together huddle 😉 ).  We will also look at creating realistic dialogue which involves knowing your character extremely well.  Proofreading and editing will be covered next.  It can be very hard to look at your own work in a detached fashion but we will study ways of achieving this as well as undertaking some group exercises.
A brief guide to publishing avenues will be discussed at the end of the workshop.  There are more options for getting your work out there these days which makes being a writer incredibly exciting.  It's not a case of 'will I ever get published?' It's a case of making it happen.
Right, my lips are sealed from this point!  If you want to know more you'll have to book a place!  The easiest way to do so is to drop me a line at karen@ksmoore.com.  Remember, places are limited so early booking is advisable.  I can't wait to hear from you.