It's time to get Story Wise!  This workshop should interest writers looking to improve their story-writing technique and offers the opportunity to 'Write a Story in a Day' in a relaxed and friendly environment, with support at every stage.  Come with an idea or get inspired on the day!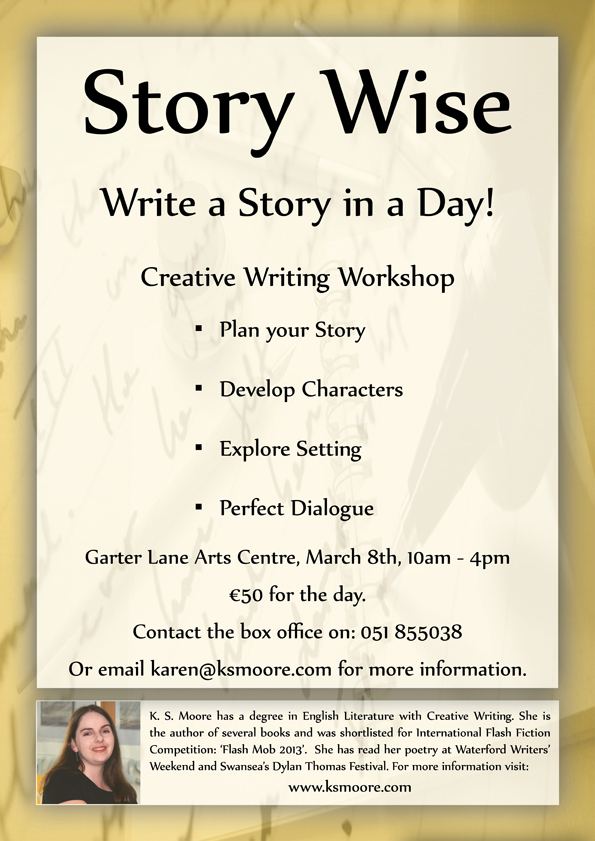 We'll start off with some simple warm up exercises, allowing time for the creative juices to flow.  Then, we'll zone in on the short story format and consider how other great story-tellers make an impact.
We'll look at how characters can inform plot, draw up a plan, consider the importance of setting, and study dialogue, with special attention given to language and realism.  Participants can expect to take a first draft of a story away from the workshop.  So wave away the storms and write some sunshine into your life!
Tickets are now available from the Garter Lane Box Office on 051 855038.  For more information on the workshop, please email karen@ksmoore.com or call 0860687982.