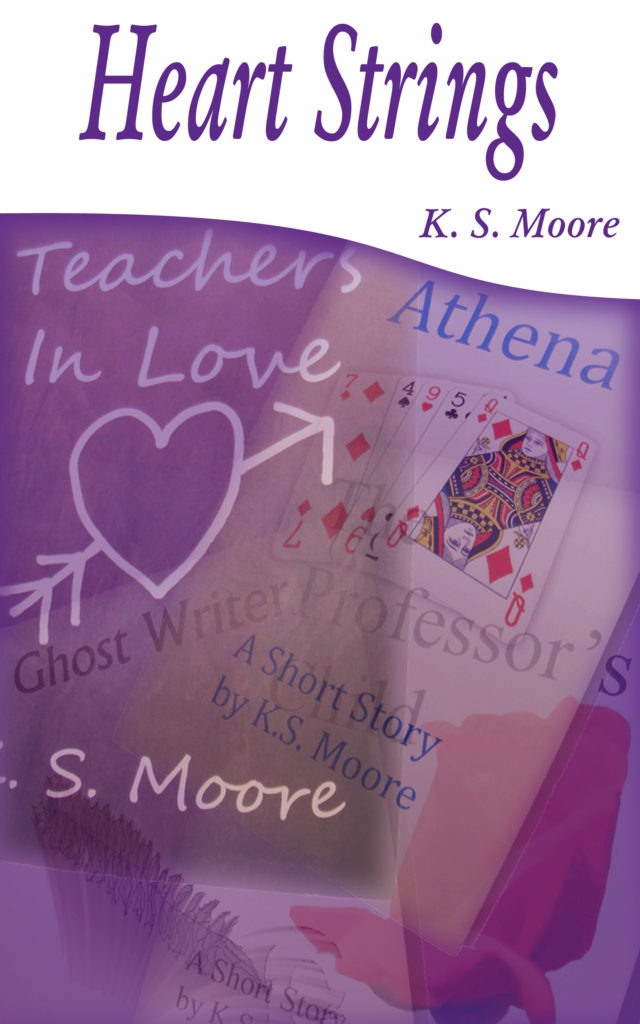 I've just published my collection of Short Stories: 'Heart Strings' as an ebook on Amazon. Cue fanfare, fireworks, champagne corks popping . . .  Yes, you guessed it, I'm celebrating! 🙂  Join the fun by hopping over to: http://amzn.to/SrHLgu (amazon.com) or http://amzn.to/TG4GnQ (amazon.co.uk).  If you click on the cover image you can read most of the first story for free!  Want to read more?  You know what to do!
Remember, you don't need to own a Kindle to read ebooks.  You can download an e-reader app from Amazon for free and read books in comfort on your computer or i phone: http://amzn.to/nuQtcH
Meanwhile, here's the blurb for 'Heart Strings':
Heart Strings is a collection of short stories united by their strong, emotional content: the sweet, the magical, the romantic and the ghostly . . .
Meet Athena, an imaginative recluse who buries herself in literature, sweet treats and other people's lives.  Fascinated by her mysterious neighbours, she finds herself tempted by expensive jewels, playing a dangerous game she doesn't understand . . .
Meanwhile, Marina is a thoroughly modern witch, communicating with her mother via crystal ball, ordering her cutlery and crockery into the kitchen and finding herself very visible and vulnerable when it comes to an inquisitive student: Toby Jones.
As for Teacher: Estella Vaughn, she's the new girl at school and at a serious disadvantage with no car space, no school map and no knowledge of the staff secret smoking spots.  She is relieved to meet old hand: Con Pratchett  but little does she know he is leading her into a confusing maze where she might just lose her heart . . .
Then there's Beth and her enigmatic pen-pal Benedict. She places her faith in him only to be dragged into a frighteningly real ghost story and a  legacy of guilt and fear.
There's Romance on the Road for Jenna and Luke.  Running away to the beach and encountering a real life Sandman, they take a chance on their dreams and each other.  But is passion worth risking their friendship for?
Finally, Tina and Shona risk unsettling the entire community within a small town as they battle for social prominence, igniting a bitter rivalry that may only be beginning . . .
If you do download the book please leave a 'like' or a review as long as you've enjoyed the experience of course!  Hard copy books are also available here.