Just sharing some more micropoetry, that I wrote over the summer months.  These two: 'Hedgehog' and 'Sea Oak' are among my favourites.  I feel they go a little deeper than some of my other efforts.  I worked hard to edit 'Sea Oak' into a shape that reflected the long, waving strands of seaweed, I spotted on a trip to Dungarvan.  By contrast, 'Hedgehog' came together quite easily, the words spilling out into a natural rhythm from mind to page.  They are proof that poetry is so unpredictable, but very satisfying when it works!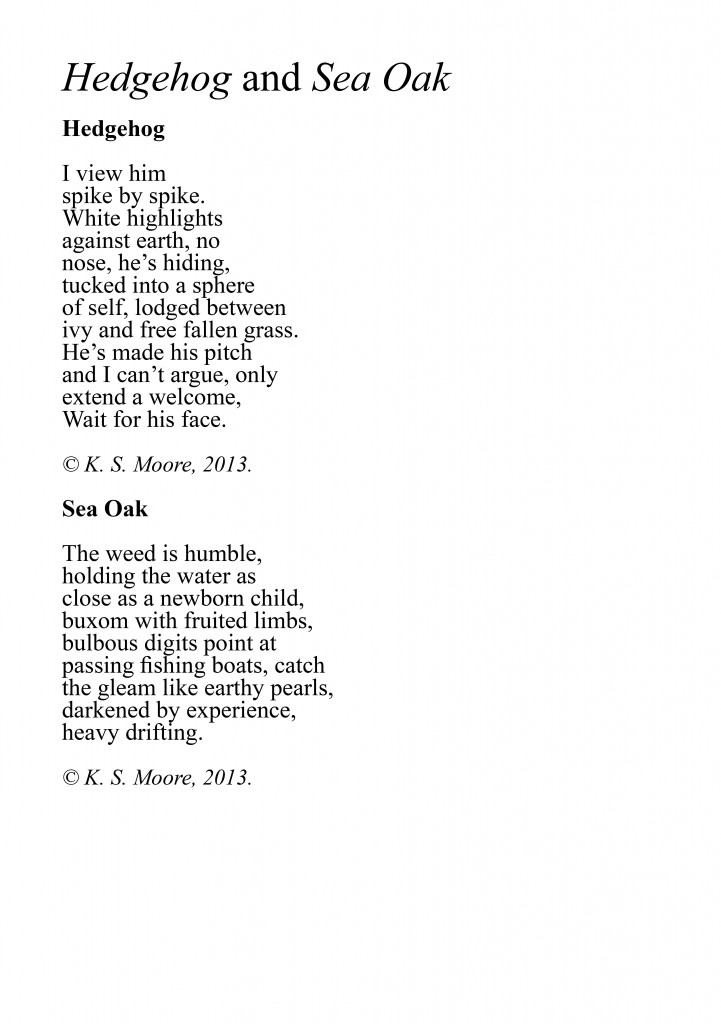 If you're a regular reader, you may remember me saying that I was going to keep back my 'Hedgehog' poem for a competition.  I've written a few other pieces since, so I felt it safe to release this one on the blog.
I'm thinking it would be nice to write something for my swallow chicks next.  Not that they are mine anymore!  All three chicks fledged yesterday.  I do hope the smaller ones will be ok!  Maybe a poem will help to settle my mind and allow me to anchor my memories in words.
Meanwhile, I hope you've enjoyed today's reading experience!